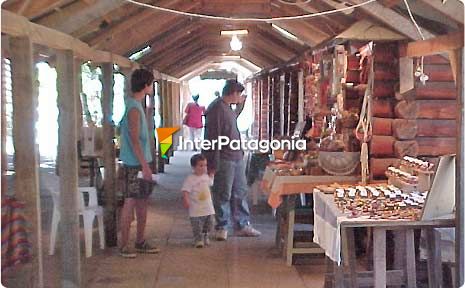 Everyday opposite the bus station of
Villa La Angostura
a group of artisans gather to sell their products in the lot of the Producers Association of the village. Here the visitor finds multiple expressions reflecting the combination of styles from the different cultures in the region , constantly modified according to fashion, as seen in the different elements used: wood, leather, silver, horn, clay and wool among others.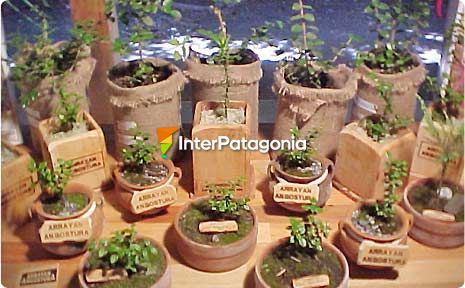 There you can find some original pottery, ponchos, hats, lamps, clothes, manually forged knives, different colors candles, dry flowers, incense, wooden boards, picture frames, etc. Mapuche handicraft like silverwork, loom-woven clothes, pottery and plants from the region are also sold.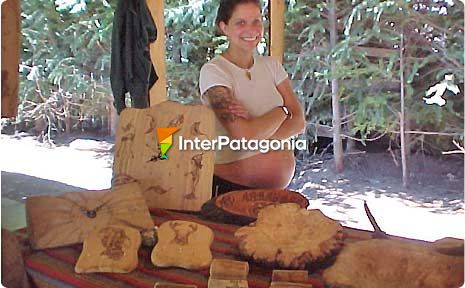 As regards regional food products, there is jam and home-made pastry, as well as smoked venison, trout and wild boar ellaborated in small familiar factories bestowing each product a peculiar taste. In the fair we can see artisans working and talk to them about the materials they use and how to conserve their products, some of which are made with milenary techniques.