Ñirehuao, Where Nature Reigns
Numerous places along Carretera Austral will be remembered forever. Pampa de Ñirehuao is definitely one of them.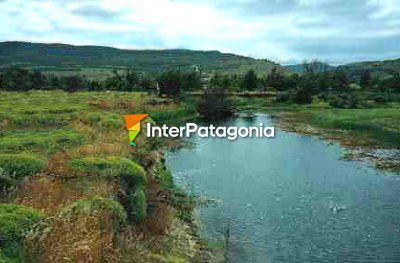 Snow-capped volcanic hills and livestock grazing in wide valleys are the perfect setting for a trip along this amazing, winding road.
We headed out of
Coyhaique
towards
Puerto Aysen
for about 9 kilometers along the paved road, then turned north along
Carretera Austral
to
Pampa del Ñirehuao
.
We reached Villa Ortega, a small village founded in 1967 in an area known as
Mano Negra
, a few kilometers after Cuesta Alvarado, a steep slope. We turned west along a road leading to
Salto Guadalupe
and the birth of the Emperador Guillermo River.
A little further ahead we were greeted by a great plain with a few protruding rocks jutting up haphazardly, creating a peculiar landscape­­­.
Settlers seeking to turn woodland into pastures for their livestock set intentional fires in the area. We had arrived at Pampa del Ñirehuao, located where the tongue of a glacier to the west had once formed a barrier.
We stopped at an elevated vantage point to take in the strange beauty of the place, feeling as if we were looking at a desolate lunar landscape reaching as far as the eye could see. A vast stretch of tufted grasses, ponds populated by bustards, upland geese and black-necked swans and the winding Ñirehuao River make up an incredible scenery that has been rightly dubbed Valle de la Luna.
Whereas the plain stretches towards Argentina, the Ñirehuao River flows towards the Pacific Ocean. Brown trout, extremely popular among anglers, are plentiful. From October to March, anglers come fly fishing, carefully selecting the flies imitate the insects in the area during the season.
It is known as the 'grasshopper river' since these insects are abundant and attract brown trout which feed on them. Seventy kilometers from Coyhaique, it is the best site for wader fishing in summer when the water is lower. Catch and release is strictly observed.
The river is lined with low shrubs and typical steppe vegetation. Huge tree trunks lie on the river bed, silent witnesses of the strong winds. Seen from the bank, the movement of the water not only magnifies these already enormous logs but seems to bring them back to life.
Although the same, the road back to Coyhaique appears to be different. Twilight and the view of the mountains through the car window reveal a completely new landscape albeit just as spectacular.
Mónica Pons
How to get here: It is 32 km from Coyhaique to Villa Ortega. Take Route 240 towards Aysén and then Carretera Austral north.