Tragic Patagonia Gorge
Stories of life and death capable of making us understand the harsh Patagonian life led us to a nearby spot to revive Rebellion in Patagonia.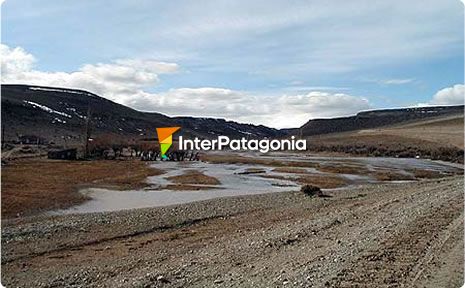 Immersed in desolate surroundings, amidst gravel, scarce vegetation and low hills, there lies the Gorge of the Dead, unfortunately famous for a slaughter.
Sometimes tours around Patagonia let us discover unthinkable details of its history. Such is the case of
Cañadón de los Muertos
(Gorge of the Dead), a ravine where participants of a strike were subject to a cruel massacre.
Without any intention to choose sides regarding the actions carried out back in 1920 and 1921, curiosity made us reach that memorable site. About 200 rural workers were lured towards that location and massacred by the leaders of Cavalry Regiment 10 back in those days. Their crime had been to go on strike against their employers due to the conditions they were forced to work under in the fields.
As we reached this spot, the guide that led us told us:"At the moment of the repression, the soldiers made them dig their own graves. They were executed and then cremated, and their ashes were buried". We remained there in silence before the cross and the plate that keep memory of the men who lost their lives in the name of freedom and human rights.
Then we had the chance to learn the most recent history of this emblematic site. Fifty years after this fact, the writer, historian and journalist Osvaldo Bayer published a testimonial book he called "The Avengers of Tragic Patagonia". It narrates the details of several actions that took place at various local
estancias
in pursuit of the dignity of common men and their rights.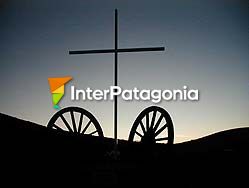 "Rebellion in Patagonia", the film version of the book and script by Osvaldo Bayer, was shown for the first time in 1974. It ruthlessly showed the drama experienced by the rural workers during the strikes that ended up in execution in 1921. Names like Héctor Olivera (director), Héctor Alterio, Luis Brandoni, Federico Luppi and Pepe Soriano (actors) immortalized the history of group of people that fought for their freedom.
We bade farewell to the Gorge of the Dead, where the wind and desolation pay tribute to the inexplicable facts of 1921 and accompany that historical-cultural circuit.
Mónica Pons
How to get here: Leave Gobernador Gregores following Provincial Route 27, travel 7 kilometers and enter 800 meters through Bella Vista ranch.