| | |
| --- | --- |
| Estimated reading time: 2 min. | Mónica Pons InterPatagonia.com |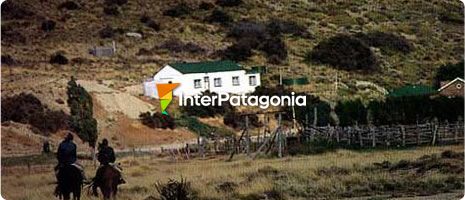 Estancia La Oriental

It is located within the territory of Perito Moreno National Park, away from Gobernador Gregores, and it represents a stop on the way while traveling along extensive National Route 40.

Hosted by its owners, it offers rooms in the main house at the estancia and a camping area to pitch a tent when allowed by the weather conditions. This is a site where guests will feel as if they were a home as they will be treated warmly and simply, a usual custom in country houses.

A unique place to appreciate all the beauty of nature, its flora and fauna and especially all the typical features of Patagonia. It is usual to come across guanaco herds or condors hovering over the hills close to Lake Belgrano.

The steppe scene is appropriate for horseback rides, hiking or climbing up 3,700-meter-high Mount San Lorenzo in the company of a guide. Lake Burmeister and the Lácteo River rapids may be accessed on a vehicle.

Those who prefer to rest will find hiking tours available around the house during the day or at night under the stars. The famous lamb roasted in the fire pit represents a perfect finale for a day in the countryside enjoying the fire and the stories told by peasants and pioneers.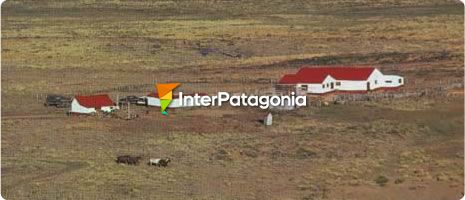 Estancia Melenik

In the immense Patagonian steppe and with Mount San Lorenzo in the background, there lies estancia Melenik with its 10,000 hectares of pre-Andean fields and the Belgrano River valley.

Its ancient grand house with English architecture welcomes and lodges visitors interested in getting involved with rural life at a venue devoted to sheep-husbandry, cattle and horse raising. Both the main house and the refuges around the area provide the possibility to behold unique sunsets and make a stop on the way.

According to season, tasks such as branding, horse-breaking, running of bulls and care of pens may be observed. Nice tea tables are served in the afternoon, when the cold temperatures prevent guests from going on long outings. Likewise, lambs butchered in the venue are roasted in the fire pit to entertain guests.

It is usual to enjoy rides on horseback or on vehicles around Perito Moreno National Park, Meseta del Águila (Eagle's High Plateau), the Belgrano River or a getaway to the summer pasture land area, as they lie very close to the estancia.

An ideal site to rest, hike and experience adventures and to learn about the history of pioneers.

La Oriental
Location: on Provincial Route 37, 100 kilometers away from the junction known as Las Horquetas with National Route 40. It is 215 kilometers from Gobernador Gregores.
| | | |
| --- | --- | --- |
| | La Oriental: Open from November thru April every year. | |

La Oriental
A 220 Km. de G. Gregores (9311) Gobernador Gregores - Santa Cruz - Argentina
Tel: +54 45-2196 / (11) 4152-6901

Estancia Melenik Cielos Patagónicos S.A.
(9311) Gobernador Gregores - Santa Cruz - Argentina
Tel: +54 (11)4765-8085