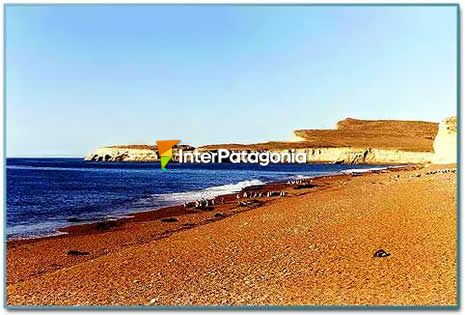 Reaching the inhospitable beaches on the Atlantic Coast and making contact with an area that protects sea wildlife is completely worthwhile to see the first sea national park.
Lying very close to the City of
Comandante Luis Piedrabuena
,
Monte León
is a natural space that has been hardly modified by men and displays free range animal species from the Argentinian Sea. While in the downtown, we took an inner road that heads for the old
estancia
Monte León, which led us to the beaches. As we reached our destination, we were shocked by the presence of large cliffs, high plateaus and the whimsical shapes of the hills, resulting from the wind erosion. The sea was hitting the shore with unusual strength and the waves were several meters high. The national park administration office at Monte León guaranteed that we could go on an organized tour around the coastline, to the caves and the sandbars. A curious figure stands out on a small peninsula. It has the shape of a lion and the venue has been named after it. In the past, this used to be a reference for the ships that sailed these shores.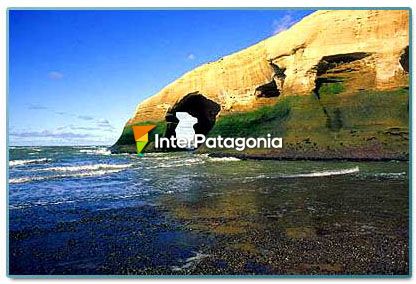 We were led by a guide on a hike around the beach to see the behavior of birds and sea mammals in their shelter. We learned about their reproduction and breeding cycles. We saw huge birds hovering over the rocks and our heads and we knew they were cormorants, gulls and shags. Angling is practiced in some areas, where large sea bass, silverside and butter-fish are caught. Likewise, there are several trails that lead to attractive viewpoints and colonies where penguins and sea lions take shelter. Besides, there is a recreational camping site with a convenience store and a coffee house. What used to be
estancia
Monte León has become a small inn open for guests who wish to wake up by the sea. The building is a rural house featuring English style from the early twentieth century. It has four rooms and a sitting room with a fireplace.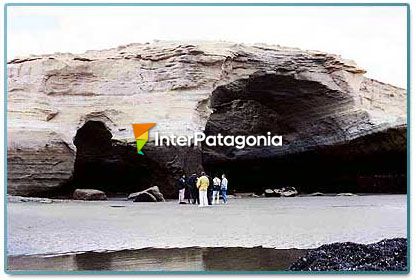 The whole setting includes the vast sea, the sea species sunbathing on the beach, the cliffs, the wind and the natural reserve. All this gave us an extremely joyful day and we also learned plenty of stuff.
Parque Nacional Monte León
Open from November 1 through April 30.