| | | |
| --- | --- | --- |
| Estimated reading time: 2 min. | Karina Jozami | Karina Jozami |
It is enough to tour around it and listen to its residents to learn that Río Grande is a city with a strong impulse towards growth.
National Route 3 led us straight to Río Grande, the second most important city in Tierra del Fuego. The road was laid at the same time as the old bridge over the river and it ends at Santa Fe Avenue, where the Paseo de la Ciudad (City Promenade) and the paseo Crucero General Belgrano (General Belgrano Cruise Promenade) are located. Reaching this place at sunset and watching the sky turn pink over the seafront is one of the best presentations of the city.

We began to tour around it and to have the first impressions of its urban life. Before entering the boulevard, we stopped at the Malvinas Islands and at the Naval Aviation monuments. Behind us, the flags were still fluttering opposite the sea. The residents gather around these public spaces on April 2 every year in order to pay tribute to those fallen in the War of Malvinas.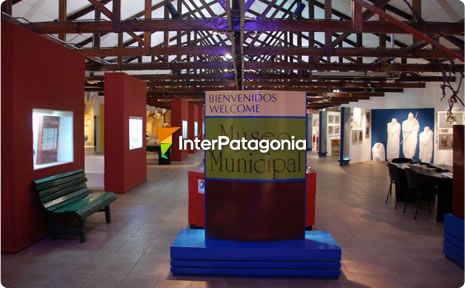 We turned into Belgrano Avenue towards the Virginia Choquintel Municipal Museum, which shelters the history of this district ever since it was dwelled by the selk'nam people. The tour covers all significant moments in the life of Río Grande.

After having completed the visit, we returned to the seafront up to Ameghino Street, where the "Rafaela Ishton" native people cultural house is located. Afterwards, though it was getting a little late, we wished to behold the Salesian mission and Cape Santo Domingo in the distance. The latter is an excellent vantage point from where the fantastic variety of birds flying over these shores may be watched.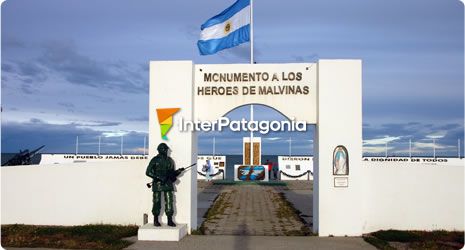 We went along the seafront promenade once again in order to reach the former slaughterhouse which is abandoned today but which used to be the main engine of regional growth in the past.

The last gleams of the day would not let our eyes apart from the Argentinian sea. There is no doubt that Río Grande has a lot to show off, beyond its legendary estancias, its water courses plenty of trout and its interesting surroundings.


Dirección Municipal de Turismo
Rosales 350 (9420) Río Grande - Tierra del Fuego - Argentina
Tel: +54 2964 43-1324












Like so many Patagonian districts, the City of Río Grande does not have an official foundation date, but it arose as a result of the spontaneous growth of the population that would settle down in the area in order to work in the sheep husbandry estancias and that required a center for services and supplies.