Camarones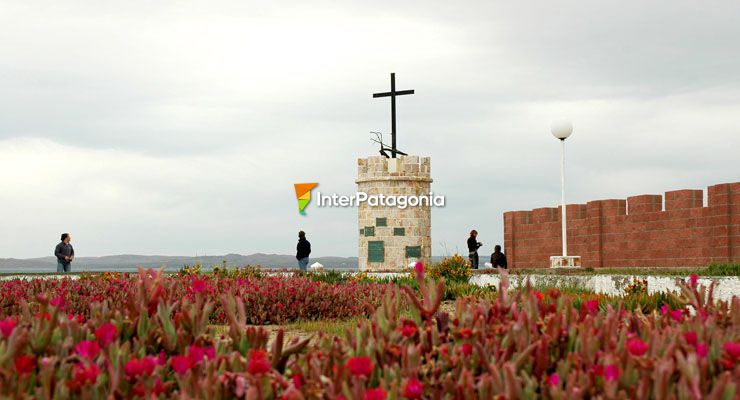 Camarones
is a magic sea village situated on the shore of the homonimous bay, distant only 252 km. from
Trelew
, and 242 km. from
Comodoro Rivadavia
along provincial route Nº 30.
Its geography responds to a unique design, as if resultant from a break in the Creator's work. It conjugates sea, sierras, and views of the sea that you can contemplate from its streets with low picturesque houses, leaving in your memory an enduring image of Patagonian sea.
The environment is enrichened by a variety and density of amazing animals and plants. There are foxes, American ostriches, maras, hares, guanacos, skunks, piches, peludos, sea lions, dolphins, penguins, and also many birds, a wide variety of colourful, noisy and happy birds contrasting with the diaphanous sky.
Its coasts and fjords are full of mussels, clams, octopuses, and fish of different species, as well as algae prairies for lovers of diving and submarine hunt to enjoy in a magnificent experience.
Camarones has a population of some 1.100 inhabitants, with a small fishing port and some companies devoted to algae gathering.
Fishing can be practised from the coast or from a height, and the
Fiesta del Salmón
has been organized for many years at the end of February.
In
Cabo Dos Bahías
near the penguins' nests and Complejo María Sara, you can access the viewpoint to Isla Arce, and from there, watch in any direction, the sea, cliffs, islands, small inlets, a spectacular scenery of intense colours.
The quiet vehemence of this adventure spot will be calling you to nourish with its magic the incredible but real narration of some unforgettable vacations in this surprising LIVING LAND.
We thank Mr. Gerardo Robert from Camarones for the texts he contributed.