Comodoro Rivadavia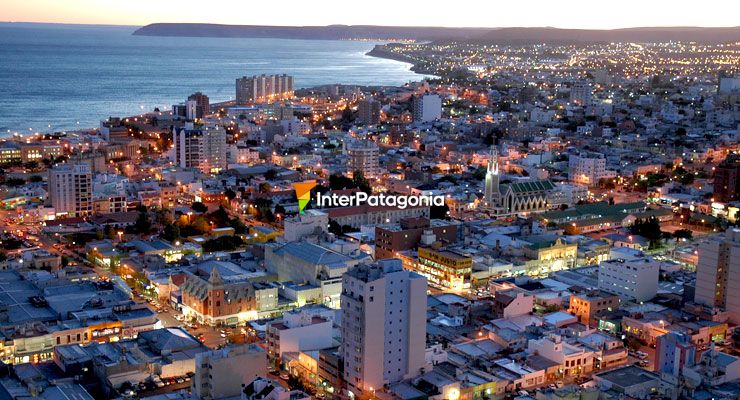 Comodoro Rivadavia
is in Golfo San Jorge, a modern vigorous city where you can do different excursions, lodge in very good hotels, and eat in restaurants with an international menu.
The region surrounding Comodoro Rivadavia offers the possibility to enjoy the sun and the beach of
Rada Tilly
, or travel along the beautiful Bahía de Camarones, near one of the most amazing protected areas,
Cabo Dos Bahías
, with a significant quantity of guanacos typical of the steppe, and a colony of Magellan penguins in constant growth.
Rada Tilly
Villa Rada Tilly, distant 14 km. from Comodoro Rivadavia, is an urban system of 4.100 inhabitants organized as an autonomous town, with a clear residential recreational profile, which doubles its population in the summer season.
Rada Tilly is connected to the coast in Comodoro Rivadavia, and is part of a corridor oriented to the south that communicates with
Caleta Olivia
and
Puerto Deseado
, in Santa Cruz Province. This corridor with an axis in Ruta Nacional Nº 3 articulates through provincial routes Nº 39 and Nº 1, related to the primary rural economy colonizing the central territory.
Rada Tilly is a small village with all the beauty of a typical Patagonian coast, plus the necessary services to enjoy an unforgettable vacation. The beach is 4 km long, with firm soil, fine sand and a gentle slope manifest when the tide is low, leaving 600 meters open.
The water is unpolluted, clear, and the beach is flanked by Cerro Punta de Piedras and Punta del Marqués, natural viewpoints you can reach through winding paths of incredible beauty.
Between Rada Tilly and Caleta Olivia, national route Nº 3 gets closest to the sea in a sector of 70 km, alternating sand and gravel beaches rich in birds , animals and history, with cliffs and plateaus which favor the visual domain from the panoramic views.