| | |
| --- | --- |
| Estimated reading time: 2 min. | Mónica Pons Jorge González |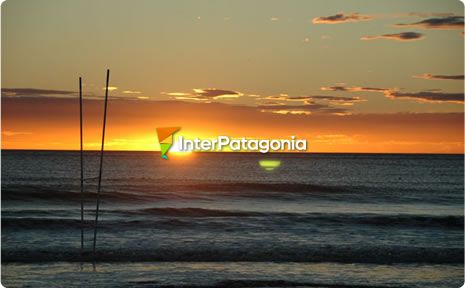 Its extensive beaches and ample tides are the perfect scene for sports along with the waves, main attraction in the summer.


Villa Rada Tilly is located inside Gulf San Jorge, which in turn is sheltered by steep hills and two geographical features that reach out for the sea: Punta Piedras to the north and Punta del Marqués to the south. It began as a town visited by the denizens of Comodoro Rivadavia in the summertime. It has succeeded in becoming an independent tourist destination itself.

We walked around its streets and shady squares and we noticed there were many big houses with very green gardens. There were almost no tall buildings. We came close to its beautiful wide beaches made of fine firm sand and strolled along the coast for most of the afternoon.

We observed several people practicing nautical and beach sports. Kayaking and jet skis, beach volleyball and windsurfing are part of the usual show. But the most exciting sport and the one representing "Rada", as the locals usually call this city, is wind car racing. The wind is the main agent in this practice which gives way to national and international championships. Rada Tilly adds up joy to its days when the wind car and paraglide sails spread out and fill the sky with color.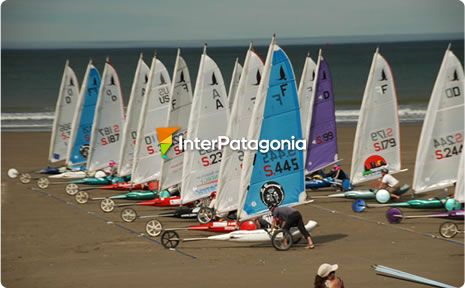 We got away from the urban grid and approached some of the viewpoints boasting imposing panoramic sights. We visited the wind park and Punta Marqués Natural Reserve. These places provide a more comprehensive look of the ocean, the horizon and the vast seashore.

Then we went on an ATV ride. ATVs are highly used on the sand and the streets due to their agility. We felt as if we were residents of the village for a while, as this means of transportation was parked at almost every house.

It was our second visit to the area and we noticed the continuous development of the district, the increase in the number of visitors during the summer and the services available. This is an ideal destination for young people, as well as for sport and sunbathing enthusiasts.
| | | |
| --- | --- | --- |
| | Take National Route 3 southwards. Rada Tilly lies 17 kilometers away from the City of Comodoro Rivadavia, in the center of Gulf San Jorge. | |