| | |
| --- | --- |
| Estimated reading time: 2 min. | Mónica Pons Jorge González |
As a result of its economic and social evolution, Comodoro Rivadavia offers several attractions directly tied to its oil past and present.
Travelers who boast a restless spirit have the good habit of walking the streets of the cities they visit in search of their idiosyncrasy, pace and past. The City of Comodoro Rivadavia has plenty of treasures to find and praise.

Our tour began in the southern area, considered the oldest, which takes pride in its historical shell. Then we moved towards the center, which became more densely populated in the last few years. And last but not least, we went to the north of the town, an area that is more related to the oil and railway tradition, as it used to lodge the first campsites specially organized for these two activities.

With the aid of a map, we found the buildings that show history throughout the years. We saw the silhouette of Saint John Bosco's Cathedral. Featuring modern Gothic style, its high tower rules over a very important point in the city. Very close to it, we found Provincial School 83 and Mary Help of Christians' College. These two very old educational institutions witnessed the economic splendor of the city.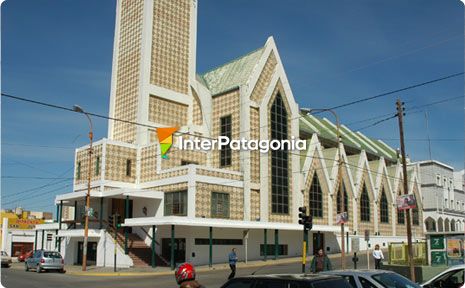 The presence of Cine Teatro Español, Asociación Portuguesa, Centro Gallego and Colectividad Chilena are but some of the buildings that give evidence of the arrival of foreigners to the district. We learned that the various communities that landed at Comodoro came in search of job opportunities, guaranteed by the growth resulting from the discovery of oil. People of different ethnic origins shared the same effort and sacrifice, as they abandoned their birthplaces and believed in the development of the city. As the Foreign Communities Capital of Argentina, it gathers a special cosmopolitan spirit that is translated into beautiful celebrations on special dates.

Besides, we visited important buildings that give proof of the effort to preserve former public institutions. Comando IX de Brigada Mecanizada, Correo Argentino, the Town Hall, the former railway station and the former power station at the port (CEPTur) are just a few examples.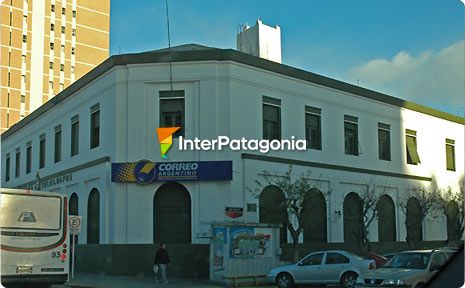 We also went for a ride around the docks, where we were impressed by the constant commercial activity and the huge ships that transport goods. We came close to the magnificent park known as Soberanía Nacional or the Port's Garden. This is a spacious recreational area full of vegetation named after the facts related to the Malvinas Islands.

The urban grid is endless and the attractions it offers are worth walking around the area for several days and devoting enough time to discover each corner. Due to its tradition, culture and an ample offer of recreational activities, it is known as the access to Central Patagonia's tourist corridor. We certainly shared that feeling.