| | |
| --- | --- |
| Estimated reading time: 2 min. | Marcelo Sola Jorge González / (2) Palmiro Bedeschi |
We visited the Railway and Port Museum in the city and learnt about the history of these two icons that were a watershed in Comodoro Rivadavia.
It is well known that a great deal of the economic and demographic development of large cities in Argentina took place with the arrival of modern times. In such sense, Comodoro Rivadavia was not an exception.

With the coming of the first railway lines and the creation of the commercial port, the city began to have the ideal transportation means to occupy a high position as the concentration pole of raw material and manufactured products in the core of Patagonia. All this, along with the great exportation of oil undoubtedly condemned this city of Chubut to success.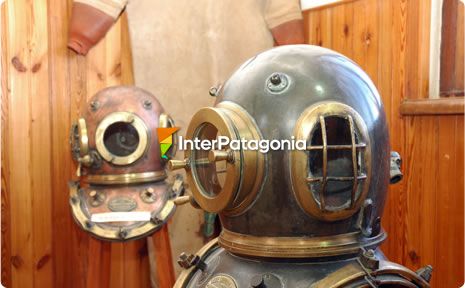 In order to commemorate part of those golden years, we headed for the Comodoro Rivadavia Railway and Port Museum. Inside these walls, we learnt that the railway and the port had something in common to tell: their history.
Situated on the top floor of the railway station building, we accessed the venue in order to appreciate an attractive collection distributed into six exhibition rooms. There are digital images, documentation, railway and port archives and heritage objects, as well as a historical legacy undergoing a process of conservation and preservation.

The most outstanding elements include a copper diving helmet for deep divers, sewing machines, ancient clocks and hundreds of train tickets from other times, along with books and folders kept by the staff.
As we walked inside the Railway and Port Museum, we could grasp part of the history of these two economic pillars of the city.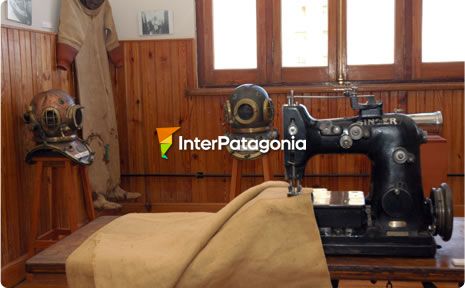 The arrival of the railway in the early XX century was the strengthening factor of the economic circuit in Comodoro Rivadavia. In those days, the railway was used as a means to transport wool, assets and agricultural products from the area of Sarmiento. It also operated for the companies called Astra and Diadema by transporting crude oil up to dock #3. The train was used in the region until 1978, when it stopped working.

The commercial port, on the other hand, was built as from 1923 with the first concrete loads. The construction process went under several stages. The truth is that a great deal of Argentinian raw materials set sail to reach the old continent and then become first-quality products.
Today, this is one of the most outstanding ports in the country, with a very important commercial activity.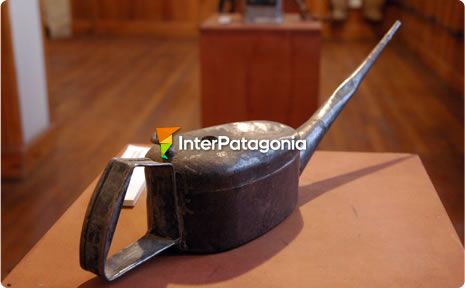 These and other eloquent testimonies of their history may be appreciated during a visit to the Railway and Port Museum. This is an invitation to see the high symbolic content of this museum collection, which will help visitors understand the idiosyncrasy of this beautiful city called Comodoro Rivadavia.

| | | |
| --- | --- | --- |
| | Mondays thru Fridays, from 8am to 8pm; Saturdays, from 1pm to 7pm; Sundays and holidays, from 3pm to 8pm. Admission free of charge. | |
| | | |
| --- | --- | --- |
| | groups of students, please give notice of all visits in advance. | |

Museo Ferroportuario
Rivadavia y 9 de Julio (9000) Comodoro Rivadavia - Chubut - Argentina
Tel: +54 297 446-6288