| | |
| --- | --- |
| Estimated reading time: 1 min. | Marcelo Sola Jorge González |
A visit to Mount Chenque offers a complete view of the city and its outskirts. A special site to meditate and feel the hail of ancestors.
When in Comodoro Rivadavia, visitors may access Mount Chenque, a natural vantage point that shows an excellent and complete view of the city and its outskirts.

This place may be reached by car. On the other hand, lovers of hiking may go on an amusing tour to its top.
Its name –Chenque– comes from the primitive Pehuenche tongue spoken by ancient dwellers of the area. It means "cemetery" or "Indian grave"; members of a tribe belonging to this ethnic group are buried in this site. They used to live on the shores of the present city.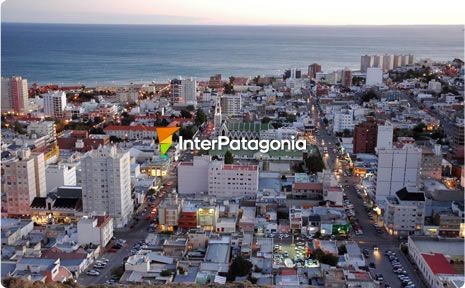 The mount itself is a natural resource and a symbol of Comodoro Rivadavia. It dominates the central area of the oil metropolis from the heights and it constitutes a distinctive feature in the city. Likewise, it is the object of worry for the local inhabitants due to the constant slides that take place in it, especially in the zone known as "Infiernillo" (little hell), as it is formed by sandstone, seal mollusk fossils, gypsum and ferruginous formations, which tend to move when in contact with the intense southern wind and the low but intense rainfalls.

When hitting its summit, adventurers stand at 212 m.a.s.l. From that point, they may behold the city in all its glory. They can see the harbor, the distilleries, the urban shell, the neighboring seaside village known as Rada Tilly and the vastness of the Atlantic. With its deep blue tone, it gets mingled with the light blue sky on the horizon.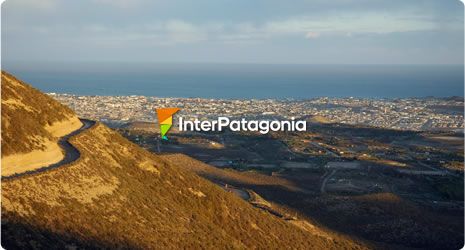 According to the stories told by the locals, there is a legend about Mount Chenque which states that whoever visits the mount and rubs their hands with clay soil and sandstone will return to this region because they will receive a call from the spirits of the buried natives to spend some time in these desert lands.

The site is ideal to enjoy picnics, share some mates and pleasant moments with friends while beholding sunset. We recommend a visit.

| | | |
| --- | --- | --- |
| | in order to reach this panoramic point, visitors must travel along Sarmiento Street and take National Route 3 towards the North. After 3 kilometers, they will find a gravel road on the left which leads to the top of the mount. | |
| | | |
| --- | --- | --- |
| | all day | |
| | | |
| --- | --- | --- |
| | If you are going to spend the whole day on the mount, we recommend that you wear sun protection and UV sunglasses. | |