Crossing the Border towards Futaleufú
The surroundings of Trevelín offer several amusing tours. One of them leads to the border to visit the Chilean District of Futaleufú, an authentic inland town with the magic of its simplicity and quietness.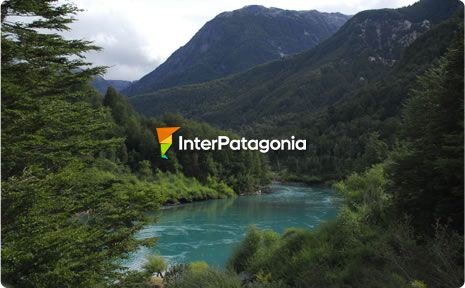 During the journey to Futaleufú, nature escorted us with its multiple shades of green, resounding cascades and thick forests that make this an unforgettable experience.
We were staying at
Trevelín
and had already toured around each of its nooks. We were curious about crossing the border onto Chile and reaching the first village behind the Andes: Futaleufú.
As actions speak louder than words, we asked for the necessary directions and set off. We took the road that had led us to Trevelín -National Route 259- towards the bridge over the Grande or Futaleufú River. In other times, before that bridge was even built, travelers who wished to reach the international pass had to take a ferry across the river.
The road was quite promising and in fact we came across two fantastic cascades on the first stretch. Nant and Fall are two important waterfalls immersed in a wood of cypress and
coihues
. At this location, the viewpoints guaranteed excellent shots.
Farther ahead, we visited the fish farm on Baguilt Creek and a hydraulic flour mill. It was a perfect occasion to learn more about the local activities. The information we were given really enlightened us.
As we reached the offices on the border, we carried out all the necessary proceedings both on the Argentinian and on the Chilean side. We just needed to cover the last 10 kilometers that stood between that landmark and Futaleufú.
The valley where this small picturesque village is nestled has a special micro climate. This enables the production of fruit and vegetables with special features both regarding size and taste.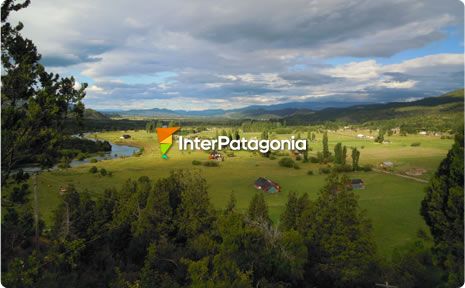 We noticed that the houses were made entirely of wood and that they represented an extra attraction in the town. This was a typical sample of the architectural style used in the entire territory.
We toured Futaleufú and its surroundings and started our way back to Trevelín in the afternoon. All in all, we covered around 140 kilometers and devoted an entire day to this excursion. The decision to cross onto Chile led us to see that the vegetation and customs were quite similar on both sides of the border.
If you are planning to cross the border, do not forget to bear the corresponding documents or to check the Southern Road and Chiloé connections ferry schedules.