Fishing at Lago Tres
Lago Tres captivates lovers of catch and release due to its strong bite of specimens that, though released back to the water, will show their weight at the other end of the rod.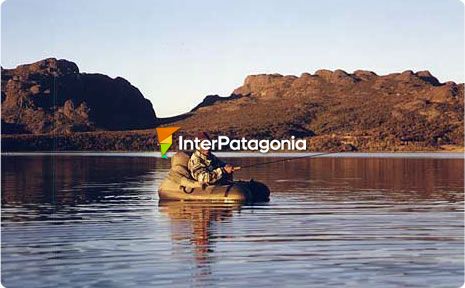 We tried fly-fishing at one of the most picturesque lakes in Patagonia: Lago Tres. Ideal for amateurs who wish to try their luck at a unique site.
In the outskirts of
Esquel
,
Lago Tres
(which stands for Lake Three in Spanish) was awaiting us for a fly-fishing day. The sun had not been up yet when we got on the car and took National Route 40 towards the East. We got past Tecka and drove on to Gobernador Costa. At that spot, gravel Route 19 took us down to Río Pico. We covered a total distance of 250 kilometers.
The last stretch is ideal for a 4WD vehicle, due to its steep slopes. We left the steppe behind and entered a changing zone where a meadow started to appear little by little. As we got to a great depression surrounded by low hills and woods,
Lago Tres
appeared before us.
We took our time to get our fishing equipment ready in the knowledge that the best way to start the day was quietly. We had read the fishing regulations and knew in advance that catch and release is mandatory in the area. Besides, we had been told that good rainbow trout weighing from 2.5 to 6 kilos could be found there as the freshwater mussels that live on the lake bed are their food.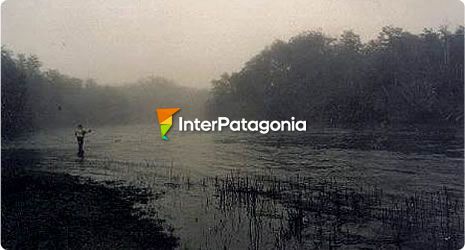 At
Lago Tres
, three kinds of lines are recommended: a floating one, a slow-sinking one and another one that may take the fly to the bottom. Beware; the hook to be used must be barbless in order to be able to release the fish easily without doing any harm to it. Besides, anglers must help the specimens oxygenate well to make sure they do not die before they are released. Experts advise to use a medium-size gear with a #6 rod and floaters.
We stopped to watch the nymphs and realized that small insects and dragonflies were flying over the water surface. Then we took a scud fly from our box and tried our luck.
After several hours of observation and casting on the calm waters of
Lago Tres
, we confirmed its popularity as a good fishing environment. We saw trout specimens featuring good weight and though we did not manage to catch any of the largest, we felt the pleasure of angling immersed in a unique peaceful setting.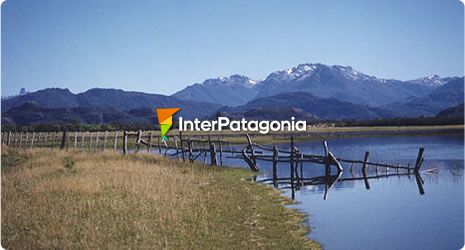 Marcos Rodríguez
Tour Kind: Fishing
The ideal time to visit Lake Tres is from December to January, but at the end of the season, fishing is also good.