Educational Visit to the Farms
When it comes to spending an unusual afternoon, a tour around the rural venues is usually a good opportunity to understand how the countryside rewards the workers with fruit.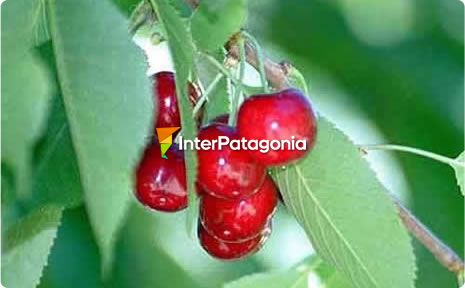 Whether fruit areas, birds or vermicompost, we may observe the diversity of tasks thanks to the expert people working there, which makes the visit much more interesting.
The tours around the various production facilities in
Alto Valle
have become a classic for visitors to
General Roca
. It is interesting to see how pears or apples highly coveted all round the world due to their export quality are grown.
These two delicious fruit represent the main regional productions and need a big staff to carry out the main tasks, starting at the field with irrigation up to the packaging plants, where they are shipped in all directions.
In order to experience this practice, we resolved to find information regarding the companies that would be available to offer a guided tour, as some of them are open to visitors all through the year and according to the production process in march, while others are not.
We visited several fruit producers and the areas where the plants grow to their fullest. We saw the fruit with a soft pink hue, almost ripe. We noticed the order and care with which the branches loaded with fruit are sustained and learned about the moment in which they are harvested and classified according to their shipping destination. The harvest is the end of one process and the beginning of the next, as the tasks are distributed throughout the year.

We were also told about the origins of these farms: "Historically, they were created by immigrants, especially Spanish and Italian, who came to the valley in order to transform it into the oasis we know today".
It is obvious that not all the production ends up in local markets within the country: a great part is commercialized and sent to other countries and derived to factories where byproducts are made. Juice factories, cider factories and jam factories use these raw materials to make other fruit delicacies.
The climate includes cold nights and days of intense sunlight and this represents the main features the vineyards need so as to produce excellent grape varieties that are later made into famed wines. Likewise, this area in Río Negro produces wine specialties and sparkling wines using the
champenoise
method are well-known and highly respected.
Some wineries open their gates to visitors to show how this exquisite bottled ferment is produced. They offer tasting sessions and even meal services.
The chance to go on these rural tours is available year round and if the area is large, there is even the possibility to go on wonderful outings on horseback around the production fields.
We just had to find out which venues were open and enjoy a great ride outdoors. We took home some recently harvested products safe in the knowledge of their origin.
Mónica Pons
Municipality of General Roca
Tourist Office
Address, 940, 9 de Julio Street
Te: 54 298 442 3195/8221