Walking among penguins is one of the favorite activities in the wildlife reserves of Puerto Madryn to enjoy the proximity of this species detailed for the first time in 1520, by the expedition of Ferdinand Magellan when it was near Punta Tombo. At the southern end of the Golfo Nuevo, Punta Ninfas is the destination of this excursion to get to know the colonies of Magellanic penguins that inhabit the coastal sector of the Estancia El Pedral.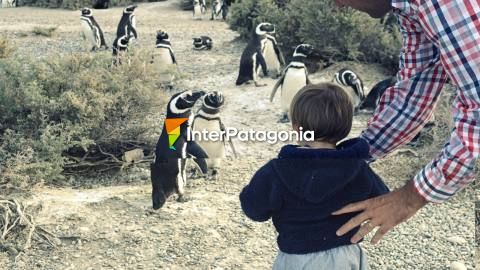 Countryside Day and penguins
Magellanic penguins (Spheniscus magellanicus) inhabit only South America and gather in colonies in the breeding season, especially on the coasts of Argentine and Chilean Patagonia. The penguin colonies that form in Península Valdés and Punta Tombo are the largest that exist. The colony of Punta Ninfas is the youngest in the region, located within the Estancia El Pedral.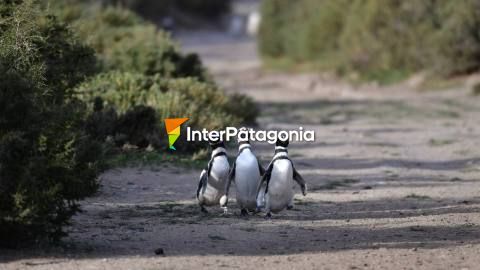 The Countryside Day program proposed by Reserva El Pedral begins in Puerto Madryn at 8.30 in the morning. It includes the transfer to the estancia El Pedral and the activities linked to a picnic and a guided walk among the Magellanic penguins that inhabit the reserve. 
El Pedral is a stay in a privileged environment of the steppe, about 70 km from the city of Puerto Madryn. The house dates from 1923 with spaces rethought as a country hotel. It is a Patagonian estancia helmet, with an attractive history, linked to the difficulties of the environment in its origins, until the meeting of a location sheltered from the winds to build the house.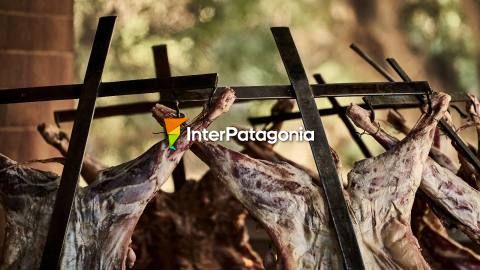 When September arrives, the area is populated with penguins looking for their old nests to form another litter with the same pair. The curiosity is that penguins are monogamous. Each season the male arrives first to secure his nesting place and the female finds him later following his call. The love processions take place during September and October and the eggs begin to hatch in November. Usually, they lay two eggs and incubation lasts about 40 days.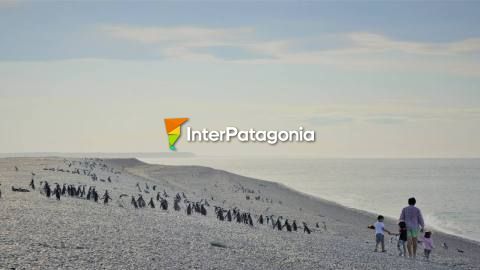 Both parents share the incubation tasks and alternate to go in search of food. Then they also share parenting. During the summer, efforts are put into feeding the chicks, until they are ready to become independent and enter the sea when autumn arrives. They migrate to the coasts of Brazil to spend the winter and return in the following spring to repeat the cycle.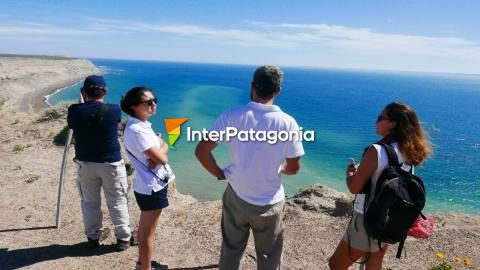 The full-day excursion of Reserva El Pedral is ideal to enjoy the steppe nature environment and the walk among the Patagonian penguins, get to know the lighthouse of Punta Ninfas released to the service in 1916 and culminate with the Patagonian lunch. Every year in September the proposal is renewed to recognize the Magellanic penguin that chooses El Pedral for its soil and vegetation qualities as a breeding and breeding destination.