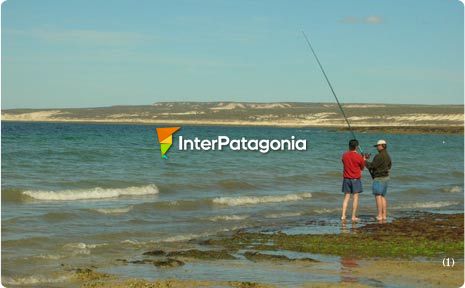 The seaside city features a perfect scene for lovers of this activity.
Fishing is available year round at
Puerto Madryn
, as a result of the infrastructure of the city and its natural environment. This is a wonderful location that boasts nature and the warmth of its denizens.      It is true that during the summer, boat fishing is the most popular activity among anglers. Those who do not own a watercraft may hire a motorboat to get out to sea and catch various fish species, such as
turcos
, seabream, groupers, school sharks and fake sea salmon. Of course all fishermen should have the essential heavy equipment: boat rods, spinning reels with weights over 200 m, 0.75mm nylon, single-hook points and tubular 250-gram weights. Experts on this activity point out that little octopus, squid or fresh fish are the best bait when seeking to catch silverside.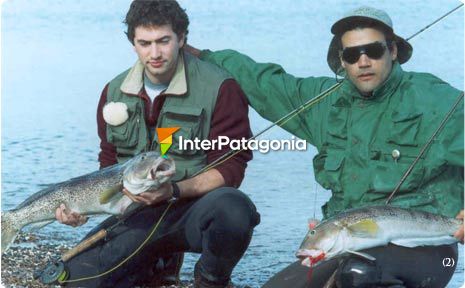 On the other hand, the summer season represents a great challenge for anglers, as it is essential to know about the tides during this period. They should have good tackle with 4-meter-long rods, spinning reels, 0.30 mm nylon and lines or points with 3 or 4 cormorant hooks. The best bait to catch species of high sports value, such as rays, school sharks and roosterfish are shrimps, anchovy or squids. Of course angling fans may also enjoy the winter at the City of Puerto Madryn. From April to late September, they may fish with light tackle made up by 2.70-meter-long two-part rods, spinning or front-drag reels with nylon weights ranging from 100 to 150 meters and featuring a diameter of 0.20 to 0.30 mm. All in all, the City of Puerto Madryn is one ideal geographical location for any lover of fishing.