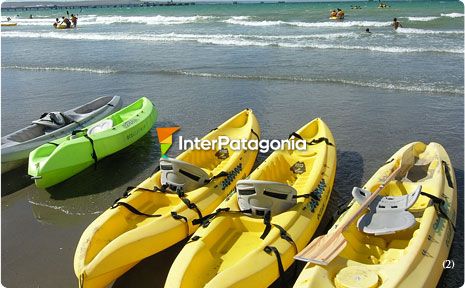 Sports, adventure and nature are combined in Puerto Madryn, an ideal city to experience new activities.
Beyond
scuba diving
and
whale watching
, the various ideal places and landscapes to practice adventure sports featured by
Puerto Madryn
attracts countless visitors. The golden sandhills are the place chosen to enjoy sandboarding. Summer adaptation of snowboarding, sandboarding or sandsurfing has many fans that explore the slopes near the beaches of Madryn, where there are also slalom and freestyle contests of this sport. The Paraná Beach cliffs are very suitable to practice paragliding. Here, gliders take off at 20 meters of height and travel 500 meters towards Punta Este. Access areas, which feature spectacular panoramic sights and where night flights may also be enjoyed, can be reached by car.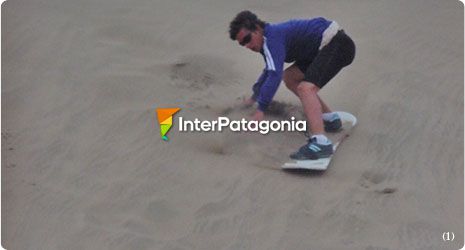 In this region, the intensity of the winds surpasses 15 km/h and, if coming from the West, the best take-off area is
Puerto Pirámides
, 100 kilometers away from the city, inside the Valdés Peninsula. Another exciting activity provided by the natural environment in Madryn is snorkeling . Epecially at the Punta Este, Kaiser, Cerro Avanzado and Punta Cuevas Beaches, the fascinating subaquatic life may be seen with the help of basic diving equipment, swimfins, diving mask and wetsuit. The Argentinian Sea coast is the habitat for various species and snorkeling is an amusing way to discover them.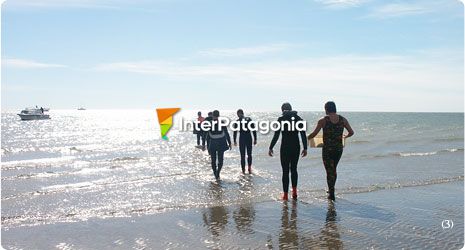 The sea is also the scenery for windsurfing or kayaking, which in the Nuevo Gulf is combined with dolphin, sea lions and birdwatching.