Puyuhuapi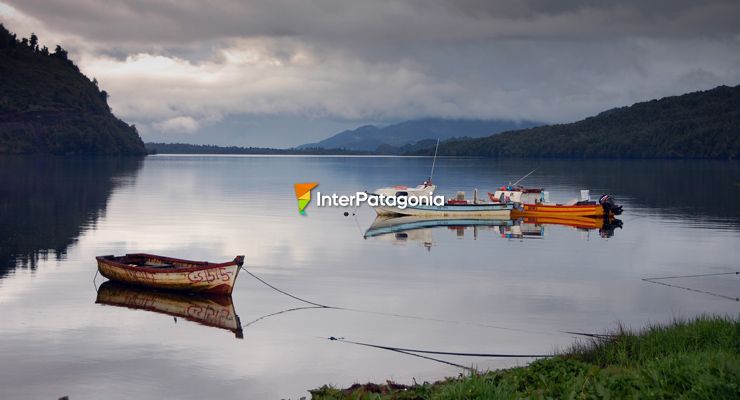 In the Aysén Region, countless villages with rich tradition co-exist and
Puyuhuapi
is one of them. Nestled in an area of incredible natural beauty, its buildings reflect a European atmosphere that is breathed in its activities and its lifestyle.
It is part of the Palena-Queulat Basin, a territory still unexplored. It lies on the Southern Road, 400 kilometers away from
Puerto Montt
and 222 kilometers away from
Coyhaique
. The climate is temperate and humid.
Sheltered by hills upholstered in vegetation, Puyuhuapi exists next to a wonderful sea fjord and its dwellers lead a simple and pleasant life keeping the traditions of the first settlers alive. Some of them were German and others came from Chiloé Island.
Essentially, this is a fishermen village. Evidence of this is given by the colorful boats ornamenting the shores of the fjord. Craft fishing represents the main source of income in this town. The fishermen get deep into the high sea for several days and manage to catch hake, manta ray and conger.
There is a parallel industry, namely riverside carpentry. Even today, wooden watercrafts are built and repaired through this method.
Its tourist appeal resides in its surroundings. Queulat National Park features some very well designed trails that lead to the majestic Hanging Snowdrifts, one of the main local attractions.
Enjoying the hot spring baths in top venues, riding horses, hiking and going boat sailing are the main activities available for visitors. Sport fishing is a strong attraction due to the good pieces caught in the local rivers and lakes.
The typical destinations lie a few kilometers away. Nothing is too far. Whether southwards or northwards, the main attractions lie within a 30-kilometer radius.
It is essential to walk along its streets and ask about each of the old houses that still stand, as they are part of the recent history of Puyuhuapi. All citizens are willing to talk about their town, its origin and the present activities.
Puyuhuapi has a wide range of hotel venues and camping sites both within and outside the urban shell. There is a wide range of accommodation options, from simple guest houses hosted by their owners to cabins and apartments with all the comfort and services typical of first class hotels.
Puyuhuapi invites to rest, to search for the charm of nature. It is alive in the daytime and there is no room for the hustle and bustle of night activities.
"Huapi"
stands for island, and
"puyu"
or
"poye"
is a flower very common on the fjord islands. A mountain village that has much to offer; visitors just have to find it.