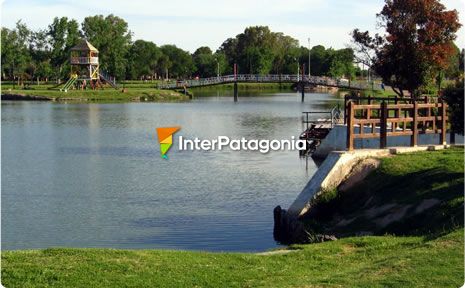 It is a 500-hectare green area with a water body, where visitors may enjoy fishing and water sports. There is an area with grills, a playground, a wildlife interpretative center and a swimming pool. From this area, visitors can access estancia La Malvina, once owned by the founder of this city.
To get to this green lung with a water body situated in
Santa Rosa
, visitors must take the main avenue, whose first stretch is called San Martín and then changes into Gral. Roca, until they run into the lake. It is not farther than 20 blocks away from the center of the capital of the province. Don Tomás Municipal Park is a public area which occupies 500 hectares, that reminded us of a park in Buenos Aires called
Bosques de Palermo
(Palermo Woods). There, it is possible to see locals jogging, walking, lighting a fire for a barbecue, fishing or simply enjoying leisure time outdoors. It provides a lot of grills, an incredible tree grove, stores, a swimming-pool, football and softball fields, volleyball and basketball courts, a health circuit, a playground, a running trail and bike paths. It also offers a tourist train known as
El Puelchito
, which travels from San Martín Square and goes past this recreation center.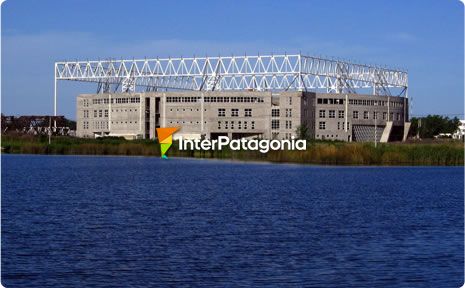 Once we arrived at this site, the first thing that captured our attention was a large construction along the lakeshore. It is a stunning multi-purpose mega-stadium which is being built in this city. Following the road bordering the lake, visitors can reach various recreation centers. The Isla Grande Recreation Center offers a vantage point in front of the birds' island and a recreation area for kids called "The Kid's Island", which gives details about the native fauna and vegetation through educational material that may be watched in the Interpretative Center. Fishing and sport activities may be practiced in this lake to such an extent that we can find a canoeing school. Here visitors can experience windsurfing, kayaking, canoeing, water skiing and motorcycling. This park offers boat, canoe and water bike rentals. As to the fishing practice, in this lake
pejerrey
(Neotropical silverside) and carp abound. According to anglers, the ideal bait to temp it is the
mojarra
(common two banded or silver sea bream), shrimp,
pejerrey
fillet, carp or chicken entrails. Here, anglers may choose to fish either on board or from the shore. Mid March and July or August are the best months for fishing. The lake has a pier and a ramp for motorboats, where tourists can take a boat tour around the lake on board the Salitrero every weekend. The tour takes about half an hour.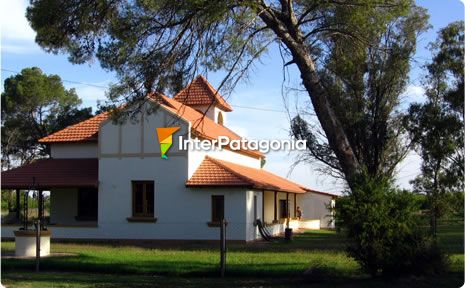 To end up our tour, we took a detour from the vantage point Mirador de la Cruz to visit the house of the
estancia
La Malvina, once owned by the founder of this city, Mr. Tomás Mason. Once recovered from the ruins, this venue became the seat of the cultural center and a historical reference.