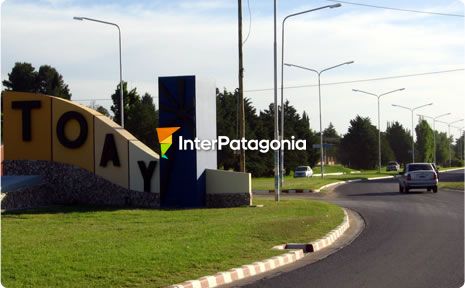 Less than fifteen minutes away from Santa Rosa following a two-lane highway, visitors may reach this small historical village that offers visits to museums and outdoor activities.
Toay was founded by Juan Guillermo Brown on July 9, 1894 and is the head of the District bearing the same name. It is said that it was supposed to be the capital of the Province of La Pampa, but Tomás Mason created the City of
Santa Rosa
2 leagues away, that is to say, about ten kilometers away. There was a time for disputes and, eventually, it was resolved that Santa Rosa should be named capital. Today, Toay is part of Greater Santa Rosa. It is joined to the capital by Juan Domingo Perón Avenue, a two-lane highway with roundabouts but no traffic lights. It is a very safe way that connects both cities in less than fifteen minutes.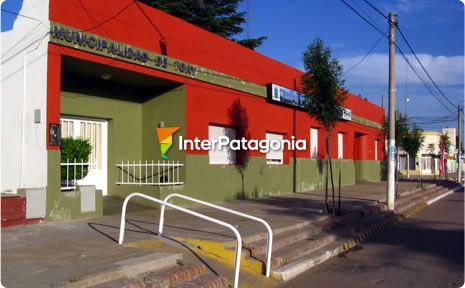 The construction of a new car racing track is being prepared in Toay. According to builders, it will be the seat of international events such as Formula 1, for instance. Driving along Perón Avenue, before reaching the downtown of Toay, visitors may come across
Club de Caza Papú Vey Puudú
on the right. It features a mini zoo where specimens of deer, boar, rhea and antelope are displayed, among others. We saw the Military Museums on the left.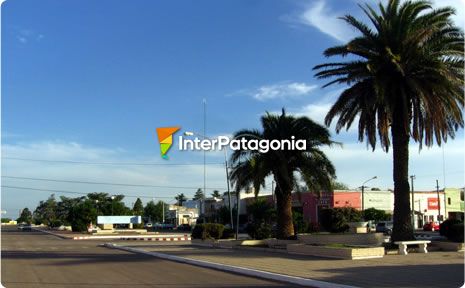 Upon reaching the center of this quiet town, it is perceived that Toay has a vast history. This is evident in its streets, where the former general stores, founder Guillermo Brown's and the pioneers' houses are still preserved. Some constructions are being restored and some others have already been turned into museums, like the case of Olga Orozco's House Museum. Other historical buildings are
Asociación Española de Socorros Mutuos de Toay
(housing
Club Guardia Del Monte
), Toay post on the corner of R. S. Peña and Urquiza Streets; Fernández Gutiérrez General Store House, on the corner of España and Sarmiento Streets; School Number 5, Historical Heritage; Mary, Aid of Christians Church, first sanctuary devoted to Toay's Patron Saint, built in 1909; and the Southern Railway Station, today turned into
Complejo Municipal Horacio del Campo
, among others.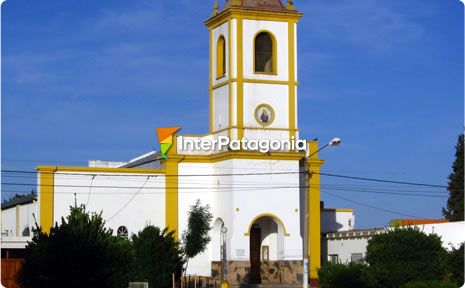 Outside the city, visitors may spend a day at
La Lomita
educational farm, where they may milk cows, shear sheep, tour around the natural woods, go on a sulky ride or feed the animals, including bottle-feeding some little lamb, among other novel experiences for city dwellers. Historical Heritage Fort Toay may also be visited, as well as the first settlement called
La Esquina Vieja
or
pulpería de Llorens
.