| | | |
| --- | --- | --- |
| Estimated reading time: 0 min. | Interpatagonia S.A. | Interpatagonia S.A. |
Located in the center-south of the province, 220 kilometers from Santa Rosa, on National Route 152, this mountain range represents an oasis in the desert for the development of local flora and fauna. Camping is allowed and there are trails and cave paintings.
The access to Lihuel Calel National Park lies on National Route 152, 120 kilometers southwest of Gral. Acha and 220 kilometers away from Santa Rosa. The closest district is Puelches, lying 35 kilometers away from the park.

Lihuel Calel National Park has preserved a regular mountain range system ever since 1977. Located in the center-south of the Province of La Pampa, it comprises 10,934 hectares with a maximum elevation of 590 meters.

This mountain range system features a wide range of cultural resources that give evidence of the diverse ways in which men and women have dwelled in this area throughout history.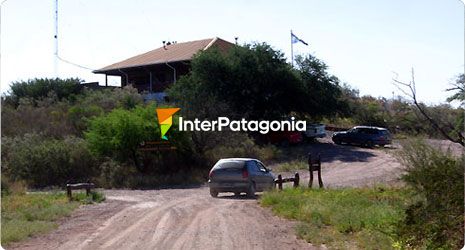 As if they were a big oasis in the middle of the desert, these mountains have allowed the accumulation of water, a vital means for the development of the varied local wildlife.

At the foot of the hills, we could see small seasonal streams that give life to woodlands of calden and jarillal, where it is possible to identify three species: one of them has curiously adapted to the environment by orientating its leaves from north to south, which reduces the impact of sunbeams during the hottest time of the day.

As far as fauna is concerned, spot-winged falconets, black vultures, crested gallitos, elegant crested tinamous, the tuco-tucos that dwell in the caves, green lizards, rheas, guanacos, grey foxes, wild cats and ferrets may be observed in this zone.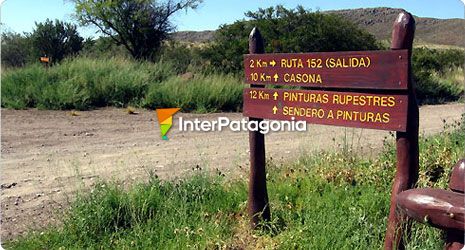 Inside the park, there is an administrative area containing the park rangers' office and a campsite with restrooms. The mount called Sociedad Científica (Scientific Society) may be climbed in order to get a magnificent panorama of the park from above. The ascent is not difficult and takes about 45 minutes.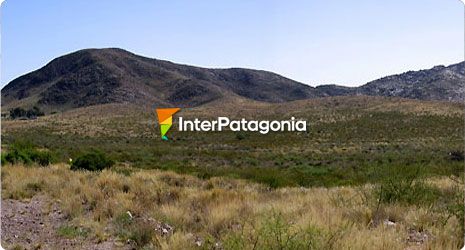 Besides, there are interpretation trails. The Namuncurá Valley trail starts in the campsite and reaches the top of Cerro Alto (Mount High) while featuring the characteristics of the woodland and its wildlife.

The Valle de las Pinturas trail is a gravel road that may be covered by car. It is a 21-kilometer roundtrip that gets to a 600-meter-long trail which reveals the way of life of the natives in the area and ends up in an overhang that displays cave paintings.

Last but not least, estancia Santa María de Lihuel Calel may be visited. The old shell owned by Luis Gallardo's family until 1964, when the Province of La Pampa expropriated it for tourist exploitation purposes, was then donated to the National Parks Administration.