This is one of the most interesting ways to visit the city and its surroundings: on horseback, just like in the old days...
We had the chance to enjoy a great deal of open circuits at Trevelin on a horseback ride. They all go around a valley with a beauty of its own, with snow-capped mountains, large plains covered with crops and a soft breeze that indicates visitors they are on Patagonian soil.

There are many routes featuring various degrees of difficulty. Some of them coincide with the last stretch covered by Colonel Luis Jorge Fontana along with local denizen John Daniel Evans and the rest of the expedition members during the famous crossing known as Los Rifleros del Chubut (Chubut's Riflemen).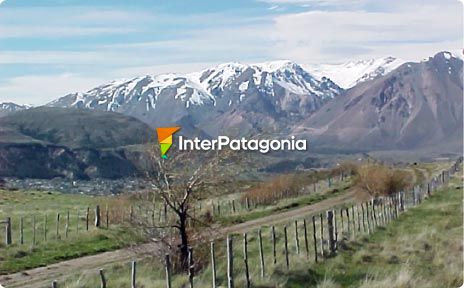 Cascades and all kinds of scenes and shades follow one another during the tour. Among them, the sub-antarctic forest changes into the high-plateau and the wide array of native wildlife.

One of the most popular circuits among visitors lies in the outskirts of town, where a straight trail free of any dangers is followed. It is ideal for riders to speed up and feel the wind on their faces and the strong breathing of the horses.

After the ride, which in our case began very early in the morning and lasted several hours, we had the excellent idea of having a break at midday to taste a delicious asado criollo at any of the steak restaurants in the area.

When the tour was over, we were lucky enough to observe small Trevelin from a unique panoramic point, where we understood part of the local history and why the pioneers that crossed this area gave it the name of Valle Encantado (Enchanted Valley).