Rafting on the Corcovado Rapids
When it comes to active tourism, the Corcovado River and its exciting rapids surrounded by almost unspoiled nature is the ideal destination for adrenaline to flow.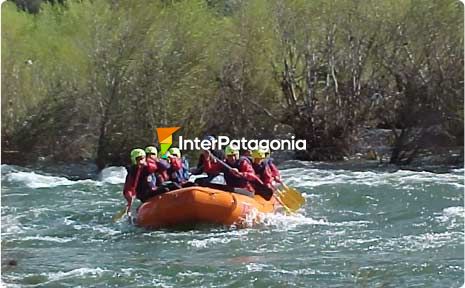 An activity in which lovers of adventure travel can feel they are in their element: rafting on the Corcovado River, with its class II and III rapids.
We knew that the Corcovado River has everything necessary to ensure a wonderful rafting experience, but we had to prove it. And so we did!
River rafting should be practiced in the company of expert guides. Therefore, we hired the tour and tried to control our emotions until we were picked up at our cabin. We traveled to the Corcovado on a van that led us along zigzagging roads through dreamed-of woodlands to finally deposit us on the riverbank.
During the journey, we saw Lake Rosario -where there is a native community-, Lake Tiobal and Mount Centinela. Then we reached the small District of Corcovado, always witnessing splendid sceneries to both sides of the road.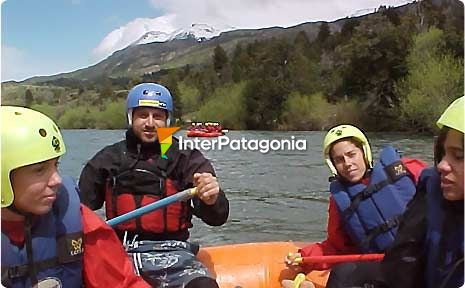 Other attractive destinations appeared on the signs: Lakes Guacho, Falso and Vintter are famous for their excellent salmon, silverside, perch and trout, a paradise for anglers. We recorded the mileage for our next outings around the area.
Corcovado is a mountain village very well-equipped for tourists. It offers accommodation, services and evergreen Patagonian cypresses. Its lake basin boasts large Pacific salmon and the chance to enjoy several nautical activities.
Some minutes before getting on the RIB, we were given the technical and safety instructions in order to enjoy paddling and turn this activity into a pleasant one. "Ready? Well, let's get into the water, then", we were enthusiastically invited to start our adventure.
Slowly at first and a little bit more electrifying later, the various bends of the river featured class II and III rapids that led us downstream for an hour and a half while we felt the cold water from our paddles splashing on our faces.
When we got to the ravines, both our speed and vertigo increased, as well as our screams and laughter while the river insisted on winding its way down to the Pacific.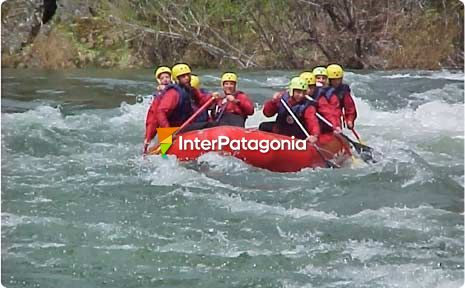 The Upper Corcovado is the cradle of rafting in this region. Those who have no previous experience just need to feel like taking part in this adventure to have a good time.
We were always alert, paying attention to the guide's instructions. We all led the watercraft to port through the rapids. Getting soaked was part of the exploit.
When everything had calmed down, we could notice the great number of buff-necked ibis on the riverbank, along with neotropic cormorants, bustards and ducks. Foxes and European hares are also abundant in the forest foliage, but we did not get a chance to see them.
This activity starts in November, when the river waters are more plentiful as a result of meltdown and the stream becomes more interesting. When allowed by the temperature, it is awesome to dive into the pools and float down the backwaters to relax after so much adrenaline.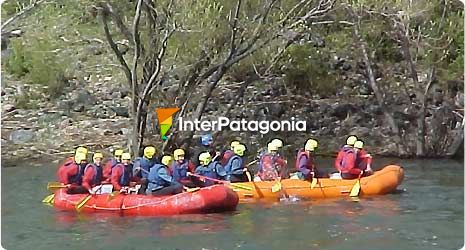 Mónica Pons
Tour Kind: Rafting.
Level of Difficulty: Class II and III
How to get here: Leaving from Esquel, take National Route 259 and then turn into Provincial Route 17; the total distance to cover is 92 kilometers.
Leaving from Trevelin, travel 75 kilometers along Provincial Route 17.
From Chile, the District of Alto Palena lies 11 kilometers away from the border. There is an international pass and visitors must travel along 26 kilometers across Argentinian territory in order to reach Corcovado.
Both watercrafts and rafting guides must be authorized by
Prefectura Naval Argentina
(Argentinian Naval Command), and have all the necessary safety items for all passengers: helmet and life-jacket, as well as neoprene clothes if necessary.
A spare pair of shoes, towel, warm clothes and swimsuit should be packed.