Gourmet Tour around Ushuaia
Ushuaia treasures unique sites where customers may eat spider crab from the Beagle Channel, black hake, all kinds of seafood, lamb and other delicacies. This is so when the gates of the famous local restaurants are opened. We give you some of them:
Kuar, a Place in the World

There are places where one can stay longer than planned, where in fact one should stay longer than planned. Ushuaia has many such places, but as far as gastronomy is concerned, there are sites that become unforgettable.

Kuar is the only restaurant located on the waterfront on the way to the hill and it has a matchless view from any of its tables and windows. One just needs to sit at one of them to let time pass in a different way.

Resting on the Beagle Channel, customers may be delighted by some delicacies typical of neat signature cuisine in each of its dishes and with high-class details appreciated at first sight.

"Kuar" means "channel" in the Yamana tongue (typical of the primitive peoples who dwelled in this region for thousands of years) and its traditional geography shows that the restaurant is a part of the worldwide known navigation channel. Within the typical dishes visitors may taste, black ravioli filled with smoked salmon get all the applause.

Lamb and spider crab are also two characteristic dishes in this traditional restaurant in Ushuaia. Spider crab is highly coveted for its mouthwatering flesh and for its unique taste, which makes it a famous dish worldwide.

Andrés Ayala, professional cook born in Ushuaia and graduated in Buenos Aires (Instituto Argentino de Gastronomía), is really passionate about signature cuisine, to which he adds quality and good taste.

It is not strange to see the combination of flavors in the menu, which is renovated every season according to world trends. This prestigious cook lived in the USA, France, Italy and other European countries, where he incorporated the new tendencies.

Tante Sara, or the Art of Combining Pasta and Seafood



This is an inviting venue. The chalkboard on the sidewalk tells passer-byes about the day's special. Whoever crosses its door, will find two well-defined areas: one of them is a kind of coffee-place and bakery with true delicacies that make the morning linger on, whereas on the other side, there is a restaurant whose modern design is cozy and tantalizing.

Assistance is perfect and the dishes design is simply wonderful.
The combinations of pasta and seafood are incredible. The spider-crab little ravioli stand out together with the bi-color ravioli stuffed with spider-crab and prawn or dark seafood spaghetti with the choice to add seafood sauce, not to mention the lamb stew, another specialty at Tante Sara.

There is a wide array of choices for dessert, but the famous Cumbres Nevadas (Snow-capped mountains) takes all the applause. Perfect wine options are in accordance with the discerning palate and knowledge of each customer. This is an ideal site to enjoy either with friends or the family.

Christopher, Signature Cuisine

Christopher Grill & Cerveza opens its gates to good eating in the city next to the bay. The imposing venue boasts an American imprint with sparks of the Patagonian lands. It presents its extensive menu for all tastes in the same way. It includes specialties baked in the masonry oven and grilled on charcoal, a touch of Latin American food and pizza.

Drinks are part of the gastronomic trend. Our evening started at the bar, with the excellent service provided by the bartenders, who served us a welcome drink before our meal. We were impressed by the new crocodile cocktail and a drink called caipiamado. The ladies ordered a delicious strawberry and peach daiquiri.

Once at the table, we browsed the menu and ordered a wide array of dishes. As they were ready, we noticed the plentiful servings and the exquisite taste of each of the options: grilled pork ribs, charcoal grilled chicken breast with baked potatoes and salsa criolla; for children, the classic shepherd's pie or gnocchi and Bolognese sauce.

Craft beer tasting is highly appreciated. Dark, pale, red, honey and smoked beer may be accompanied by empanadas de carne cortada a cuchillo cooked in the masonry oven or other delightful temptations.

The ample windows featured the shape of the old and historic tugboat bearing the same name: the Saint Christopher. In the heart of the downtown, this gastronomic venue is certainly a must visit.

Gustino: Eating Well at the World's End

Gustino is a gastronomic space located in the center of the City of Ushuaia. Its menu offers everything customers want, including excellent regional cuisine and a wide array of services. The most traditional dishes in the area made with local ingredients are combined with the experience and creativeness of outstanding chefs.

It is impossible to refuse a regional breakfast served very early on the Beagle Channel. At noon, seafood, fish and meat are the main stars. At sunset, hot chocolate is matched with some homemade pastry for a perfect finale during a busy afternoon at the southernmost city in the world. For dinner, this cuisine promises an authentic experience of regional flavors. A journey into the impossible.

Kuar 1900, return to the past fueguino

Kuar 1900 is located in the heart of the city of Ushuaia, in an old house built in 1905 of Luizon Family, ancient inhabitants of Tierra del Fuego. This old house, located opposite the Government House was remodeled and value, to offer visitors excellent Fuegian cuisine. There can be enjoyed dishes and culinary creations with regional products (crab, black hake, trout and lamb, among others), as well as the now famous tables chopped, ma and mountains, accompanied by excellent local microbrews. All in a warm and pleasant to know in the end of the world atmosphere.

Read complete Outing... Pablo Etchevers / Gentileza de los Restaurantes

See more points of interest in Ushuaia
Useful Data
Contact: Kuar
Av. Perito Moreno 2232 (9410) Ushuaia, Tierra del Fuego, Argentina Tel: +54 2901-437396
E-mail
Contact: Gustino
Av. Maipú 505 (9410) Ushuaia, Tierra del Fuego, Argentina Tel: +54 2901-430003
E-mail
Contact: Tante Sara Restobar
San Martín 175 (9410) Ushuaia, Tierra del Fuego, Argentina Tel: +54 2901-433710
E-mail
Contact: Christopher Grill & Cerveza
Maipu 828 (9410) Ushuaia, Tierra del Fuego, Argentina Tel: +54 2901-425079
E-mail
Contact: Kuar 1900
San Martín 471 (9410) Ushuaia, Tierra del Fuego, Argentina Tel: +54 2901-436807
E-mail
You may be interested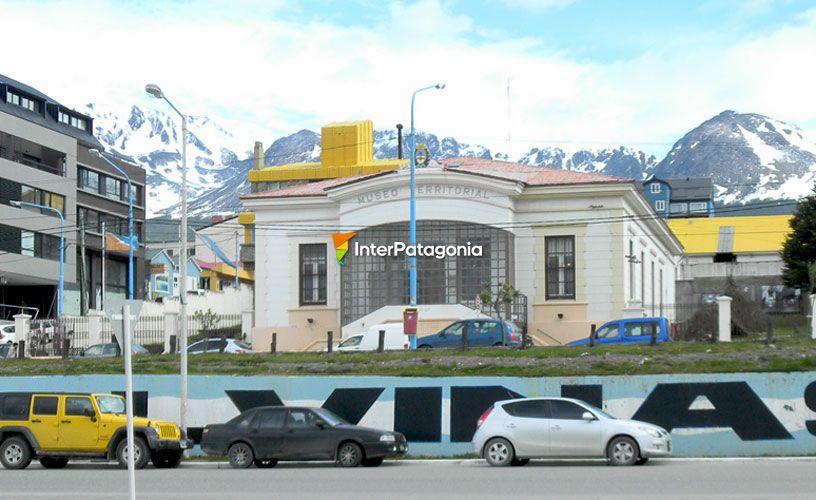 Witness of the Beginning
The End of the World Museum treasures the heritage of life in Tierra del Fuego, from pre-Columbian days to the mid XX century.