Paseo del Fuego Shopping Mall
Three stories give customers the chance to wander in search of an outfit or just to leave the southern cold temperatures behind and have a nice cup of coffee or else see a movie.
Like any big city, Ushuaia grows day after day and becomes adapted to every taste. That is why the inauguration of the first shopping mall was a boom, a corporate challenge both for locals and visitors. El Paseo del Fuego took a while to be raised but is finally open for everyone to enjoy.

Our friends from Ushuaia invited us to see it after one of the tours we had taken in the surroundings. It was a windy and somewhat cold afternoon and the contact with that warm place, specially conditioned to make us feel good, made us comfortable from the very start.

We took some time to discover the different levels and, in turn, ask the price of some items on display in the coquettish shop windows. As our hands recovered their usual warmth, we left our kids in a playground and continued the tour.

For us, who had visited Ushuaia more than once, this shopping mall sets a turning point at this singular tourist destination. This excellent venue has become another attraction, in addition to the classic excursions along the shore, its peat bogs and emblematic lakes, or to the adventure sports which became available later on.

Grown-ups and children got reunited at the food yard. The variety of tastes of the members of the group was evident when each of us reached the table carrying our own tray and coming from different selling points.

Our table had the best view of the bay and the port on the Beagle Channel. Through the large windows, we could spot a huge vessel moored at the wharf. An employee told us that tourists who arrive at the city on board these cruises usually visit the mall: "Well-known brands are sold here and they are highly coveted by foreign visitors". Another advantage of this mega undertaking.

As we finished our snack, we went around the cinema area to see what was on. We were amazed to realize we could choose movies that were being shown for the first time in Buenos Aires too and which we had not seen yet.

If short days and few hours of sunshine are typical of this city, this mall enables tourists to make their days longer. After a day of adventure in the sea, hiking, skiing cross-country or mountain biking, the comfortable facilities guarantee a moment of relaxation.

We were shocked to learn that a mountain bike race takes place in that very venue every year. The inside and outside of the mall are used for such purpose and it is known as Short Track Shimano. The first floor, the parking and the surroundings are turned into a circuit. Then everything becomes whirlwind and adrenaline while an unusual activity takes place.

Furthermore, Paseo del Fuego has become a must for local residents. That is how we put into practice the famous saying: "When in Rome, do as the Romans do!".

Mónica Pons / Gentileza Paseo del Fuego

See more points of interest in Ushuaia
Useful Data
Contact: Paseo del Fuego Shopping Center
Av. Perito Moreno 1460 (9410) Ushuaia, Tierra del Fuego, Argentina Tel: +54 2901-442600
E-mail
Contact: Ushuaia Extremo Travels
San Martín 830 (9410) Ushuaia, Tierra del Fuego, Argentina Tel: +54 2901-434373 Cel: +54 2901-619507
E-mail
You may be interested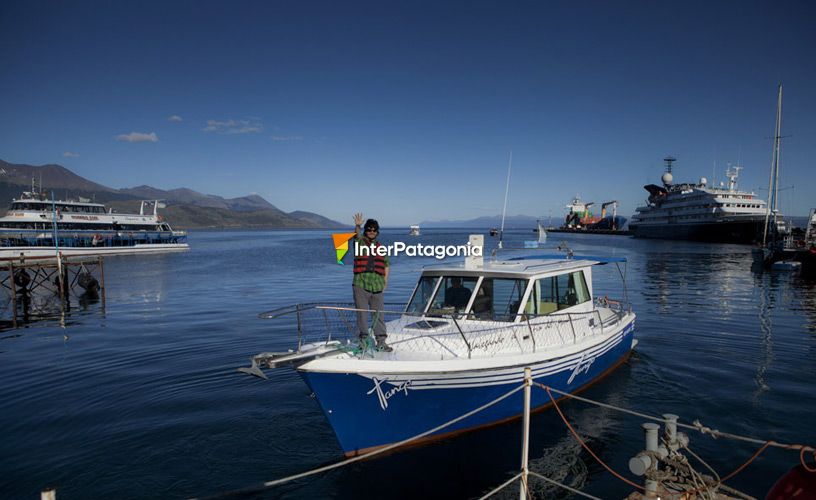 Yate Tango, A Luxury Ushuaia Can Afford
Undoubtedly, this is the tour of the year, of the decade, of the century. This small boat has such good vibes that nobody wants to get off. It is boarded by Passengers and disembarked by friends. A real must.