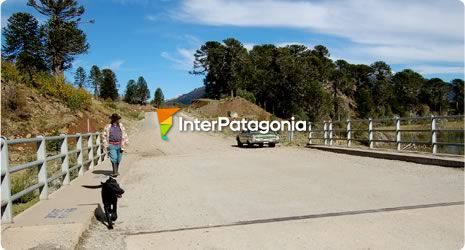 The scenes close to the international border feature eye-catching rivers, lakes and woods as well as simple towns that are crossed by the international road.
Icalma Pass is the access to Chile from the District of Aluminé. It offers a pleasant environment to both sides of the border. We accessed Icalma from
Aluminé
after getting past
Villa Pehuenia
. The road offered amusing views, as it goes alongside the Aluminé River, which reflects the image of the neighboring hills and green fields of the local farms. It was summer when we paid our visit. We stopped at one of the farms to buy some honey and fine fruit. At one point of the itinerary, we found the image of Ceferino Namuncurá inside a natural grotto in rock. Its followers usually stop there to leave an offering. Villa Pehuenia is a mountain village that has grown significantly during its short life and has become famous for the combination of serenity and the vertigo of adventure ports and fishing.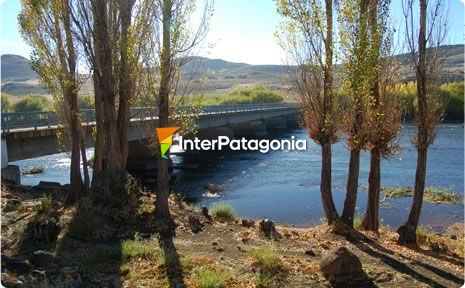 The place where Lakes Aluminé and Moquehue are located is known as
La Angostura
(the narrowness). It was at that location that we turned in the direction of the border checkpoint and started to see monkey-puzzle tree woodlands that become thicker on the Chilean side. We imagined which ones were older, taking into consideration their height or their lost branches. On the other hand, some other greener specimens looked much younger. Once the necessary Customs proceedings were carried out, we headed for the town called Icalma, whose main attraction is the lake bearing the same name. It is sheltered by some low hills with Valdivian rainforest vegetation. We continued driving along a stretch lined by a river to our left, as we got past small rural villages. We continued towards Melipueco and Cunco, where we started our journey back to Argentina.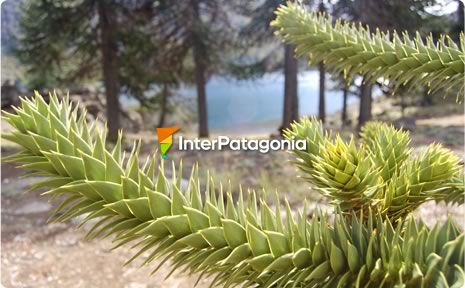 Even though the local roads are not completely paved, the beauty of these sites is worth the slow difficult journey, which is an attraction itself.