Horseback Rides at Campanario Hill
A local is in charge of guiding one of the most interesting tours in the area. It includes a winding mountain trail that shows off wonderful natural sceneries.
A few minutes after setting out, we found ourselves in the middle of the forest, surrounded by huge hundred-year-old trees. The horseback ride lasts approximately two hours and there is no doubt that this is a different way to visit remote unexplored sites.

The circuit starts at the 15,500th-kilometer-marker on Ezequiel Bustillo Avenue. Once there, turn left and then walk three blocks up to Tom Wesley's Resort.

Inexperienced riders have no reason to worry: the horses used for these tours are referred to as "pilcheros" -which means that they have been trained to carry luggage - and are very much used to going up and down narrow trails.

By the way, the trail gets very close to the summit. From that point onwards, adventurers may catch one of the most beautiful panoramic sights in Bariloche.

Of course that it is also possible to identify countless birds that dwell in the area. The guides provide great knowledge during the ride.



One of the most wonderful moments in the tour consists in beholding the vast Nahuel Huapi. It is an experience second to none. Visitors usually let themselves be carried away by thrill and pleasure.

Minutes after the horseback ride starts, the slope becomes steeper. We would be soon facing a valley upholstered in vegetation and crossed by a small creek. This site lies on the edge of the mountain but it is extremely important to follow the guide carefully and to step exactly on the same track he stepped on.

Once we found a comfortable spot at the heights, we could observe López Hill, El Trébol Pond and Lake Moreno: three awesome sites to visit.

While taking this kind of tours, it is very important that travelers feel at ease and nothing may upset them. In such sense, the saddles used are very comfortable and ensure a quiet ride. Each scenery and panoramic sight may be enjoyed with great pleasure.

Eventually, the main goal is achieved: the summit of Campanario Hill. Once there, we had all the time we needed to observe the site from its different perspectives. It is an excellent spot to take good photographs.

The way back to the resort is much shorter because the guides lead the ride through a secret shortcut. In the last stretch of the tour, our horse gave us a nice speedy pace to make us enjoy the wind on our faces amidst nature. By then, we were certain we would never forget that fantastic crossing to one of the most beautiful sites in Bariloche: Campanario Hill.

Read complete Outing... Marcelo Sola / Eduardo Epifanio
Useful Data
Level of Difficulty: Low.
Recommendations: Av. Ezequiel Bustillo until km. 15,500, turn to the left and drive three blocks to Tom Wesley´s complex .
Contact: Tom Wesley
Av. Bustillo - Km. 15.500 (8400) San Carlos de Bariloche, Río Negro, Argentina Tel: +54 294-4448193
E-mail
You may be interested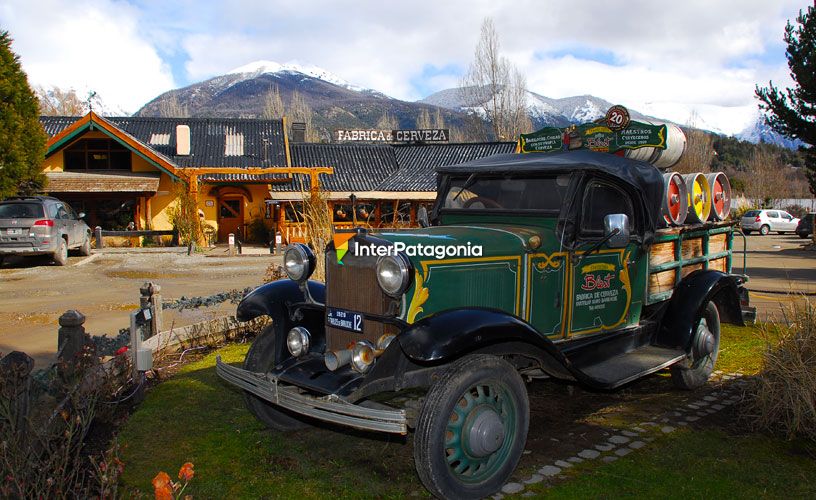 The Beer Route in Bariloche
Ideal to drink beer, Bariloche has its own beer route, in which scenes harmonically co-exist with a tradition brought along by immigrants who made the city grow.