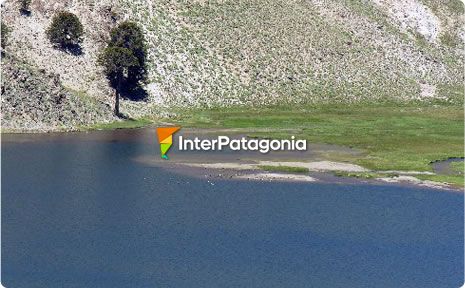 Caviahue is not famous for being a trout environment. However, there are plenty of trout here. Anglers just need to come along with their dry flies and nymphs and enjoy its fantastic lagoons and creeks.
Very close to
Caviahue
, anglers may catch interesting small and medium-sized trout. A great deal of them invites both visitors and locals to try their sport fishing skills.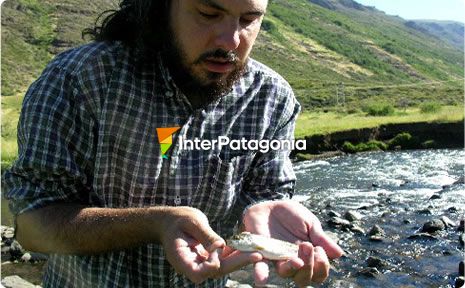 The rivers and lagoons lying near Caviahue, many of them in Mapuche territories, provide the chance to wade and fly-cast in these waters and enjoy specimens of considerable size. Catch and release continues to be a fundamental policy for these wonderful fish to fulfill their life cycle and spawn many times without any fish culture stations located nearby which will help fish into their environments on a regular basis. There is no fishing at Lake Caviahue, as it receives toxins from the Copahue Volcano, mostly rich in sulfur and preventing the fish from breeding and fulfilling their normal life cycle.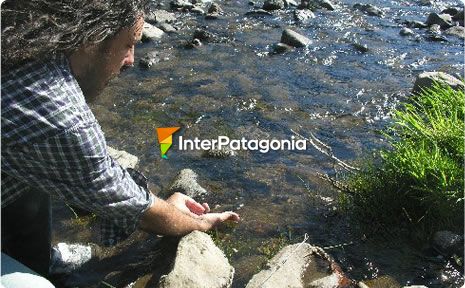 Very near the City of Caviahue, there is a set of lagoons and creeks that join them together. These water bodies are teeming with rainbow trout. Among them, Hualcupén Lagoon stands out. It empties into Compul Lagoon giving origin to Hualcupén Creek, which meanders for several kilometers running between walls and giving its name to the valley. Anglers may have a great time at this area using dry flies and nymphs and reading the flumes and pools in the river. Though specimens are not large, they can surely put up a fight.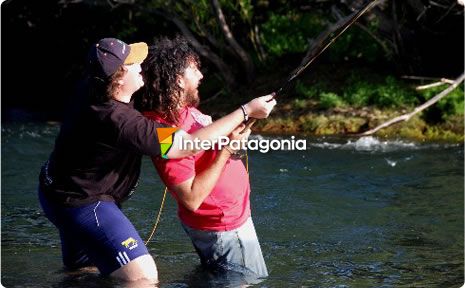 It is essential to look for the mouths of small creeks emptying into the main river course as those are the spots where fish wait for little insects and some crustaceans dragged along by the stream. Therefore, anglers must cast upstream or in the creek and wait for the flow to drag the lure down to the point where the trout are waiting. Fish generally bite at once. We got evidence of that.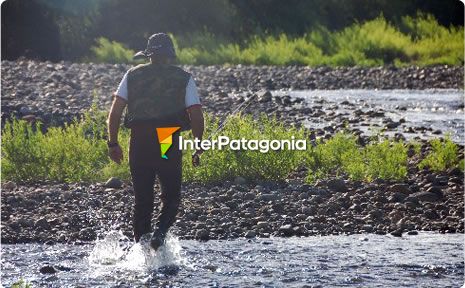 Even though trout are not large, according to the Mapuche people and the locals, there are adult and breeding specimens searching for the deep lagoon waters. These individuals surpass the 8 kilos and are rarely seen.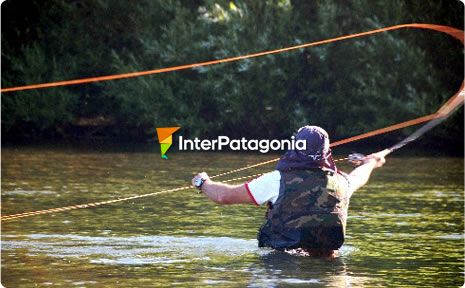 Another lagoon close to Caviahue and brandishing large trout is Trolope. Along with the lagoons known as Larga, Escondida, Achacosa and Rincón, it is famous for bearing large fish, usually served at the restaurants of Caviahue and the prestigious hotels of
Copahue
. Thus, whoever visits Caviahue should certainly pack their fly-fishing gear. Although it is not a famous fishing environment, some of its nooks can seduce the most demanding anglers.