| | | |
| --- | --- | --- |
| Estimated reading time: 1 min. | Karina Jozami | Karina Jozami |
The tour around Lake General Carrera keeps incredible sceneries, adventure activities and comfortable nooks where to spend a few days.
Our tour around Lake General Carrera was just starting and, after surmounting some mechanical difficulties, we were already on the way. Some kilometers ahead, after passing by Puerto Guadal, we found the entrance to the Mallín Colorado cabins.


The night had fallen upon the road and we were eager for shelter and a hot drink to fight the cold weather. Eduardo Christensen came out to welcome us and invited us into the large house to share dinner around the fireplace. As we were helping him with the preparations at the kitchen, where neat homemade dishes show off during the season, Eduardo told us the story of this family undertaking. It is 10 years since the Christensens have bought this field from some Guadal dwellers and 8 since they have devoted themselves to tourism, providing accommodation and other tourist services.


As everything that is just starting, they began with one cabin that Eduardo himself built when he made up his mind to try architecture and let his career as a lawyer aside for a while. Then, they started to build the other cabins in order to accommodate more people. The richness of the place also encouraged them to organize horseback rides across the countryside, guided by Eduardo's father, who adores horses.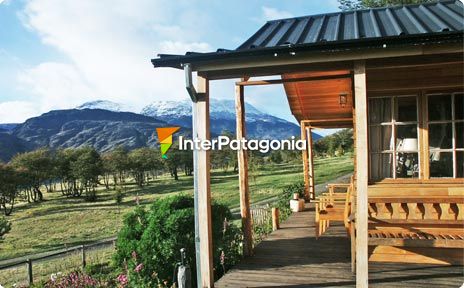 The talk went on while we tasted a frugal meal and a glass of wine, until we were overcome by sleep. Eduardo escorted us to the cabin, which was quite away from the main house but very cozy and comfortable. The following morning, as we woke up, the scenery burst into the room through the large window with all its beauty. It had been hidden by darknes during the night, but the sunlight displayed it with all its splendor.


I stayed there for a while, watching the quietness of the lake. There is no doubt, Mallín Colorado is a privileged nook to be admired.


A Unique Sight


We had made arrangements with Eduardo to go on a horseback ride I had been specially recommended as the best in the region. After our tour around Puerto Bertrand and Cochrane, we got up early and, although the morning was a bit cloudy, we got on the horses and set out.


First, we passed through a leafy forest teeming with coihues, lengas and ñires, which would protect us from the drizzle. As we reached the first vantage point, which shows the joint of Lake General Carrera and Lakes Bertrand and Plomo, we caught an awesome panoramic sight. After a moment of beholding the landscape in silence, we continued ascending. We went through a narrow pass from where we could appreciate the mallín (marshland) after which the field is named for its vibrant reddish shades. We got deep into a forest of lenga trees covered with beard lichen -which rests on trees only in pure environments- and its magical atmosphere made us slow down. We rode for a few more meters up the mountain and we finally stopped at the Contreras range vantage point. A thick cloud would hardly allow us to make out the four snowdrifts calving from the northern ice fields on the mountain range ridges. This is a spectacular vantage poiont that shows off in a cloudless sky, but this time I was not that lucky for the weather conditions did not change so that we could enjoy it better.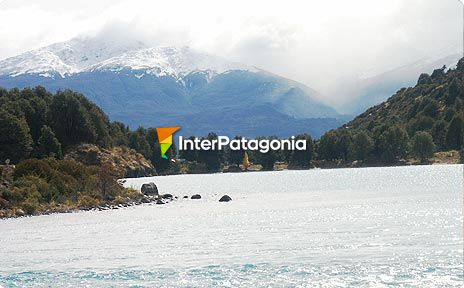 We returned along the path, galloping on our vigorous adventure partners whenever the terrain would let us.


Once back, we said good-bye to Eduardo and his hospitality, who had provided us with a more than pleasant stay. We still had many beauties to see during our tour around Lake General Carrera.
| | | |
| --- | --- | --- |
| | from Chile Chico, Lake Carrera is bordered towards the South (122km). The complex is in km 273 of the carretera austral (southern road), between the Pasarela and the Maitén crossing. | |
| | | |
| --- | --- | --- |
| | The lodge organizes horseback tours for guests, who may enjoy this mandatory excursion as well as the good service and the politeness of the people from Mallín Colorado. | |

Mallín Colorado Ecolodge
Puerto Guadal - Carretera Austral Km. 273 (6050000) Chile Chico / Lago G. Carrera - XI Región - Chile
Tel: +56 (2) 2263-2370 Cel: 7137-6242













"We do everything as a family. The cooking expert is my mother, who prepares everything with natural products from our orchard. We pick up tourists at the airport. My old man, who loves horses, is the horseback rides guide. Very homely and specially thought so that our guests may break with routine and share this marvelous place with us"
Eduardo Christensen