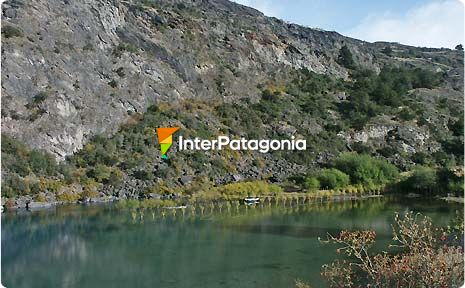 At Puerto Bertrand, a marvelous nook that tempts lovers of fly-fishing, we sailed across the lake up to the Baker River mouth.
The sceneries of this Chilean region seemed to glow even more under the warm sun of the fall. We left the peace of Lake General Carrera behind and headed for
Cochrane
. We took the Southern Road and bordered Lake Negro, which joins an arm of Lake Bertrand. Then we took the detour on the right to Puerto Bertrand, a nice village lying on the nothern shore of the lake. The silent hamlet spreading across the mountain amidst the
lenga
forest opposite the Contreras Mountain Range shelters about 90 inhabitants during the low season.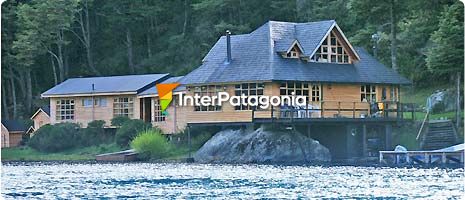 I was dazzled at the quiet beauty of the village. We advanced along a lane up to the fishing lodge near the Baker River. There we met Arcadio, a local dweller who invited us to go sailing across Lake Betrand up to the mouth of the Baker River.
Turquoise
The water mirror is simply beautiful. Vivrant turquoise, it receives the tributaries coming from Lakes General Carrera and Plomo, which are fed with water from snowdrifts.

When we got on the small boat, Arcadio's dog, Gaucha, made herself comfortable next to us on the bow in order to enjoy navigation. Well-known by those who search practicing outdoor life and sport fishing, the most plentiful river in Chile starts at the Bertrand: the Baker. This is a 200-kilometer long course with inviting rapids for river rafting or kayaking, shortly before emptying into Caleta Tortel. Its greenish turquoise shades are also fascinating. Not in vain do anglers consider it a paradise and crowd the various lodges and cabins during the entire summer to practice fly-fishing.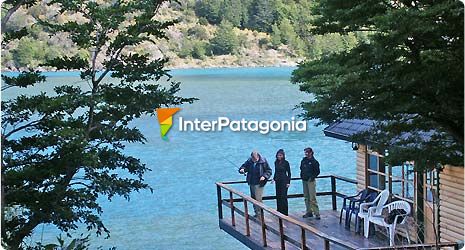 After such a relaxing ride, we returned to the small pier at the lodge in order to say good-bye to Arcadio and Gaucha. We continued traveling along the road towards Cochrane. Every now and then, we would stop to have a look at the river which at times would flow away from the road. After climbing the
cuesta del Diablo
(the Devil's Slope), a fantastic vantage point would show us the spot where the Baker River joins the Nef River, with its milky waters coming from the glaciers.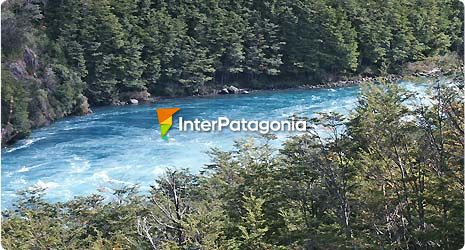 About 3km ahead, opposite the confluence of the Chacabuco and the Baker rivers, the detour towards the Argentinian border across the Roballos Pass starts. We would continue up to the Valley of the Cochrane River in order to reach this district eventually.