| | |
| --- | --- |
| Estimated reading time: 3 min. | Mónica Pons Jorge González |
The towns lying on the circuit are modest and their tourist possibilities increase day after day as a result of their features.
The starting point for this ride around Lake General Carrera is Chile Chico. A mountain route follows the relief showing the vastness of the water body. The end of the tour is Puerto Ingeniero Ibañez, which has intensified its daily activities in the last few years, as many visitors come along to enjoy its natural reserves.

We covered the circuit by car and set out from Chile Chico towards the West. We came across several hamlets with typical houses and many inns and lodges offering fishing outings and hiking tours. Puerto Guadal was the first one. It boasts extremely beautiful sandy beaches and warm waters that summon plenty of visitors in the summertime.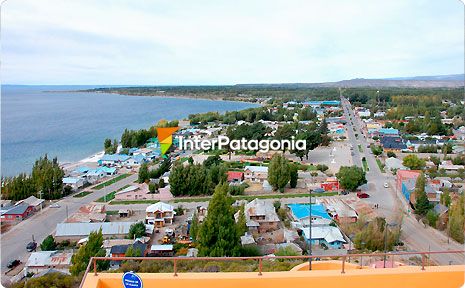 We continued onto Puerto Bertrand, which we considered an ideal place to rest and enjoy fly-fishing. It offers the chance to navigate around Lake Carrera and Bertrand. The latter reaches the start of the Baker River. At the very spot where both lakes connect, we climbed to an imposing viewpoint to behold them, almost in silence. We saw a forest dwelled by coihues, lengas and ñires, native species that live long years. Our clothes were impregnated with their perfume. Farther ahead, we spotted another viewpoint featuring Contreras Mountain Range. It was as impressive as the previous one.

The gravel road is consolidated in several stretches and it looks as if it was made of compressed salt. It always appeared narrow, typical of the mountain and with certain cornice sections.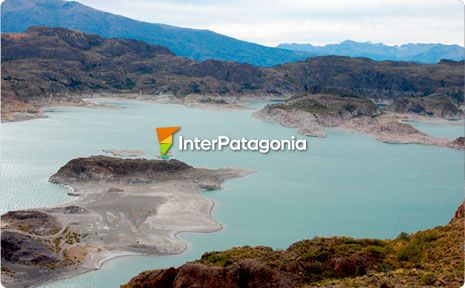 As we drove on, we encountered the Southern Road, which led us to Puerto Murta through an abrupt terrain teeming with wild vegetation. On the way, we crossed the area known as Puerto Río Tranquilo, where we found out about motorboat tours to the so-called Capillas de Mármol (Marble Chapels), while we toured the humble town in a matter of minutes.

The lake was always to our right until we got to Puerto Murta. Once there, we visited the bay and the valley and observed the mountain range. As a result of its direct relation with the water, this place presents plenty of nautical and tourist activities.

From this point onwards, we got away from the shore, always following the Southern Road up to Puerto Ibañez. We were told stories about Puerto Cristal and Puerto Venado, which used to have intense mining activities. Today, they are abandoned.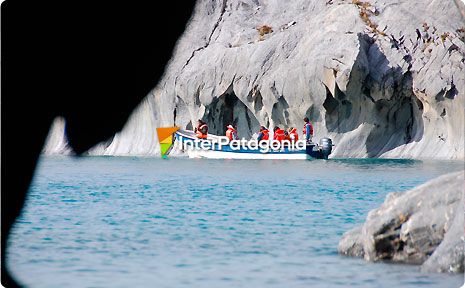 Eventually, we accessed Puerto Ingeniero Ibañez, a population with a great affluence of outdoor fans. Visits to the Ibañez River falls, the Levican Peninsula and Mount Castillo, as well as other nearby attractions are organized at this place. We still had to complete the circle and return to Chile Chico on board a barge that follows the international border. The two ends of this itinerary lie on the frontier and join the Chilean territory with Palavicini and Los Antiguos, in Argentina.

Our journey came to an end with the satisfaction of having seen many little towns that used to be accessed only by water. We still had to cover a similar circuit on Argentinian land, on the eastern side of the same lake, whose name is Buenos Aires.
| | | |
| --- | --- | --- |
| | The total distance to be covered by land around Lake General Carrera is 330 kilometers approximately, almost completely made of gravel. It is completed with the voyage on board the barge, which has fixed timetables. | |

Terra Luna Lodge
Km. 1.5 - Carretera Austral - Pto. Guadal (6050000) Chile Chico / Lago G. Carrera - XI Región - Chile
Tel: +56 67 243-1263 Fax: +56 67 243-1264












Lake General Carrera is a huge 224,000-hectare water mirror, 136,000 of which are on the Chilean side and 88,000 on the other side of the mountain range, where it is called Buenos Aires. The second largest lake in South America, following the Titicaca, it has a depth of approximately 590 meters. The incredible blue of its waters captivates visitors in a mountain range frame of primitive beauty sprinkled with glaciers.