From One Cascade to the Next
The areas close to the city offer circuits visitors should not miss. One of them is the Cascade Circuit, where imposing waterfalls are framed by almost untouched spaces.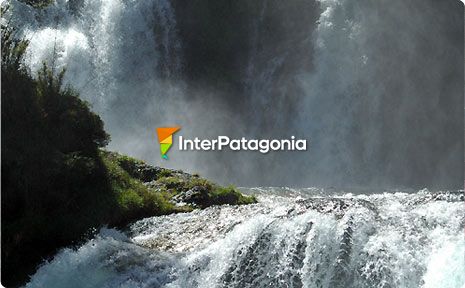 Amidst thick forests, several drops on the rocky river bed create admirable waterfalls.
Arroyo Del Medio
(Middle Creek) runs parallel to National Route 40, very close to the City of
El Bolsón
. A peculiar fact is that it features cascades of different volume according to each season, before it empties its waters into the Quemquemtreu River.
We could access two of them through trails of grand natural beauty. In order to see
Cascada del Mallín
(Marsh Cascade), we got deep through the lush vegetation that gives origin to a site of high humidity. The river features two major falls with a 20-meter drop, which is used to generate electrical power. This is a very pleasant tour, completed with beautiful estates and farms producing hop, cheese, jam and fine fruit.
Cascada Escondida
(Hidden Cascade) is probably the most popular among visitors. It is reached through a trail in the forest that borders
Arroyo Del Medio
. It overflows with green species, both native and introduced. We went down a kind of footbridge as the deafening noise announced how close we were to the base of the fall. Beneath, there was the strong presence of that volume of water falling vertically as a victim of gravity, to continue flowing down.
An interesting botanic garden created by the INTA and some pools where we could swim without any kind of fear added up to the natural charm of this area. What about the water? Frozen, indeed, as it comes from the mountain.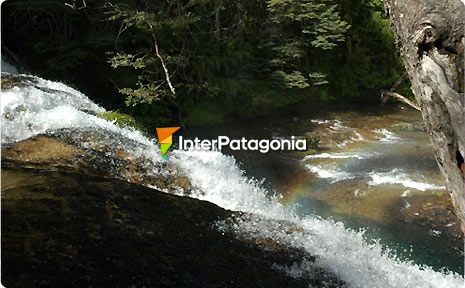 Other three cascades are part of the circuit, namely: Nahuelpan,
De la Virgen
and
Catarata
. All of them boast great visual appeal and the chance to be visited even though they are quite far away from the city. Featuring different heights, they all share the same crystal-clear waters, the murmur of the water rolling down and that wonderful rainbow that shows itself boldly when the drops are crossed by the sunbeams.
Mónica Pons
Secretaría Municipal de Turismo El Bolsón
Address: San Martín avenue and Roca Street
Te: 54 0294 4492604 / 0294 4455336
E-mail: turismo@elbolson.gov.ar