| | |
| --- | --- |
| Estimated reading time: 2 min. | Karina Jozami Fotos 1: J.González - 2 y 3: K. Jozami |
Its viewpoints with panoramic sights, its multi-colored forests or an energetic hike around the mountain are enough enticement to go up the "Piltri" to whatever height climbers may be willing to reach.
Mount Piltriquitrón is always a reference point for any move visitors to El Bolsón want to make. Its name, a little too hard to pronounce for foreigners, means "hanging from the clouds" in the Mapuche tongue.

According to experts in magnetism and radiesthesia, the "Piltri" gives off a healing energy that contributes to a good mood. It well deserves to be studied while going on a tour around it and getting evidence of this fact.

To do so, we took a gravel path that goes uphill in the city outskirts. We reached a plateau at 1,200m MSL and the view was breathtaking. We saw that a fork led to the Carved Forest and to the paragliding platform.

The hillsides were upholstered with the classic Patagonian vegetation, especially cypresses and coihue woodlands. A perfect moment to visit this site is the fall, when the tree leaves change their hue and the ocher, golden and orange shades cover the mountain.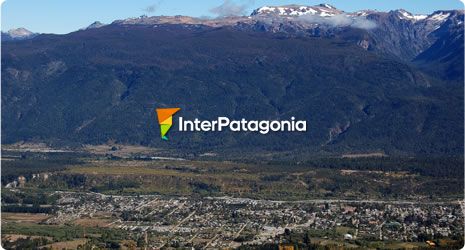 From that spot, we went on a one-hour hiking tour to the shelter. A splendid vantage point was waiting for us. In addition to having a rest, we counted the mountains at sight. The Andes Mountain Range with its most representative peaks, such as the Tronador and Tres Picos was providing a frame to the Azul River valley. It is said that on days when visibility is good, the Osorno Volcano, on Chilean soil, may be spotted.

For some, the tour ends there. Maybe that is enough to admire that mountain with such a special charm dominating the valley. The most adventurous hikers may continue to the top.

Behind the shelter, we saw a trail that went uphill. We had been told that after a more demanding trek, it got deep into an extremely beautiful lenga forest. Some red rocks marked the path that borders a creek and leads to the top of the "Piltri".

Should the weather conditions be unfavorable, it is at that very spot where climbers are advised to return to the shelter immediately, as the clouds usually cover the references and the hiking may become quite dangerous. Those who are courageous enough to reach 2,260 meters of height will have conquered the mountain and will forever have a memorable panoramic frame.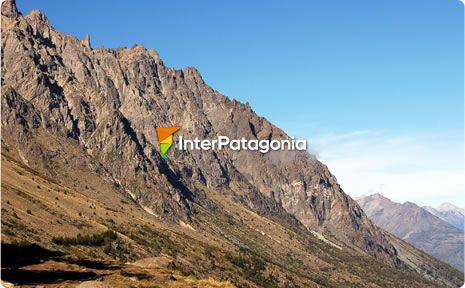 | | | |
| --- | --- | --- |
| | The mount stands 11 km from the city center. Follow National Route 258 and take a detour to the left. It is duly signposted and leads to the base of the mountain. | |
| | | |
| --- | --- | --- |
| | In the summer, it is advisable to do this tour in the morning, to carry some water, light footwear and boots. You can stay at the refuge if you take your own sleeping bag. | |