Two-Wheel Tour from El Bolsón to Esquel
Few cycling tours are so amazing as those across the mountains. Whether for cycling enthusiasts or even for those brave riders who want to give it a try, we suggest joining El Bolsón with Esquel...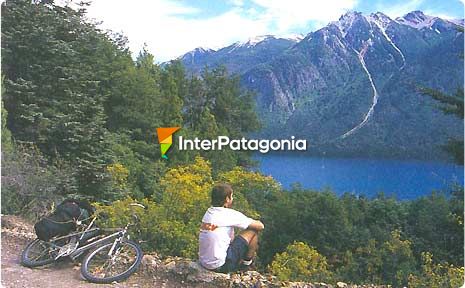 During this unforgettable experience, strong wind hits your face, the view of the vastness of mountain ranges and ancient forest is breathtaking and the scent of nature may be felt sinking into every pore of your body.
To begin the tour, it is advisable to bear in mind that it is a 200-kilometer trip and it will take at least four days. For those who are not expert cyclists, we recommend to make more stops and have more rest than usual.
The equipment must be in good condition before riding. A good mountain bike is the key to successfully reach the final destination. It should be durable to go on trail surfaces giving security to the rider. A light bike provided with two light balanced waterproof cycle bags is recommended. We also suggest adding a cycling helmet, repair kit, first aids kit and spare parts (tyres, inner tubes, etc.). Riders should wear suitable warm light fabric clothes. Snacks are available to be bought in the cities and towns we visit along the way.
Day 1
We left
El Bolsón
along Route 40 (paved road) to face the first hills of the ride. We went past an incredible town named
El Hoyo
, where the green plantations of the most delicious berries in the area allow our riders to taste some of them during the tour.
Thirty eight kilometers ahead, we reached
Epuyén
, where a beautiful lake and qualified lodging services, campsite and stores help riders along their trip. After two more kilometers, we took gravel Provincial Route 71 leading to
Cholila
, lying 30 kilometers ahead.
The changing colors of the vegetation were evidence of the typical steppe tinged with yellow shades, but with a clean and smooth air. Farther ahead, we found a ghost town abandoned for over 50 years and, much farther, Cholila came into sight.
The calmness of the town and the delicious scent typical of the countryside welcomed us. It is a picturesque place and it seems to remain in the past. It became popular after the famous bandit named Butch Cassidy spent some time in this town. Any resident may tell the story of this bank and train robber.
After cycling along seventy kilometers from El Bolsón, we were ready to estimate the distance per day, find the ideal spots to take a rest and know the difficulty level of each local road. Keeping up a constant pace during pedalling and getting to the destination before the late afternoon is recommended.
Cholila offers a complete range of lodgings and campsites. Therefore, it is a good idea to stay overnight in this town and on the following day reload the backpack again with snacks for the second day.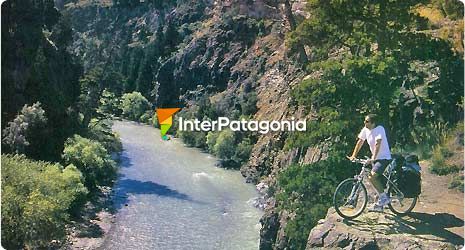 Day 2
We got up early, had a hearty breakfast and arranged all the necessary stuff to reach up to the Arrayanes River.
After the last cycling tour around the town, we resumed our previous pace while enjoying the stunning landscape, and the presence of
estancias
and some abandoned dairy farms. Bordering the Carrileufú River, we reached Lake Rivadavia. Its high stone walls, the vegetation and the turquoise color of its waters left us speechless. Undoubtedly, this was the perfect spot to have a rest. There we found a campsite and a store to buy something more to eat.
Along the same trail, we came into Los Alerces National Park and paid our entrance fees. There we made a short stop to check out the whole equipment, since the following trail would be a constant up-and-down terrain. This was not a reason to feel discouraged but we had to measure our effort and make suitable off-trail stops beside some stream.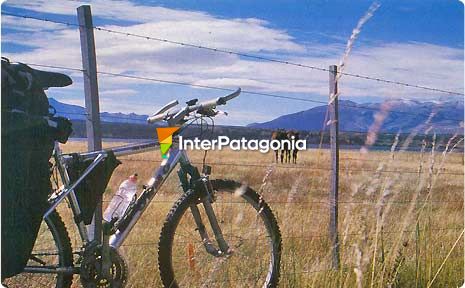 Lake Green was the following point of interest: a paradise of fly-fishing where we could find a resort which hosts fly fishing anglers from all over the world. This is another wonderful site to make a stop and be supplied with some soft drinks or food.
After riding just one kilometer, we reached the Arrayanes River, where a primitive campsite awaited us. We could recover our energy and stay overnight at this spot. No matter how tired we were, we had already been rewarded with getting to know one of the most precious rivers.
Day 3
Villa Futalaufquen was 40 kilometers ahead and it was our third riding destination. Most of the trail was made of gravel and featured steep slopes. Lake Futalaufquen and its unique and magnificent beauty accompanied us most of the way.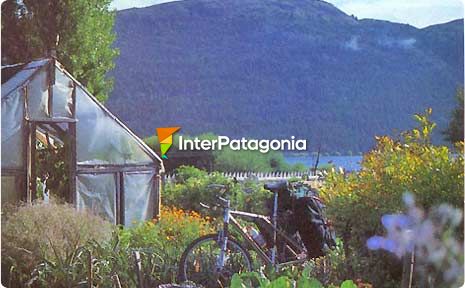 The village is situated on the lake shore and the effort is rewarded with this short trail. We recommend enjoying the panoramic view from the pier on Puerto Limonao and visiting one of the places where the tea ceremony, the cakes and marmalades are a delight. Again the alternative to stay there is the campsite and some lodging houses in the village or on the lakefront.
Amidst our joy, riders should always check that their bikes and equipments are in good condition to face the last day of the trip.
Day 4
We got up early to start our trip as scheduled. Route 71 is a paved road, which makes this stretch much easier. We left Los Alerces National Park and the mountain behind to find a steppe area again. Twenty-three kilometers ahead, we found a fork in the route and sign posts indicating us how to get to
Esquel
: our final destination.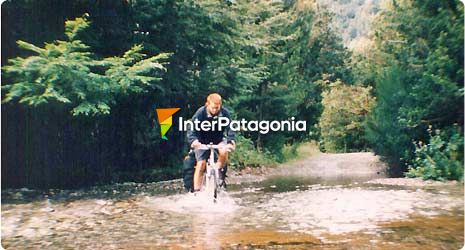 A 5-kilometer downhill allowed us to speed up, however, we had to be watchful when approaching a turn. This last trail was easier and really gratifying after such a trip.
Esquel, a big city we gloriously reached feeling certain that we had had an incredible experience.
Even though we ended up this trip exhausted, nothing would change our ideas to go back and taste this spectacular adventure again on our next vacations.
Tour Kind: Cycle-tourism.
Level of Difficulty: Medium.
Duration: 4 days.