| | | |
| --- | --- | --- |
| Estimated reading time: 2 min. | Marcelo Sola | Marcelo Sola |
Pagano Square hosts a great number of craftsmen who works with a variety of materials adding a touch of color to the "Parallel 42 Andean Shire" for some days.
Arts and Crafts Market in El Bolsón has already gained an important position among the most popular and oldest South American markets. On the main square, very near Mount Piltriquitrón, over a hundred craftsmen show their skills at their colorful stalls.

As we had been told that El Bolsón was a synonym for crafts market where hippies and skilled craftsmen displayed their art works, we decided to go and have a close look to the stalls held by these peculiar characters.

While we wandered around the market, we appreciated works made of wool, leather and dried flowers as well as homemade jams, carved knives and assorted candles with delicate fragrances.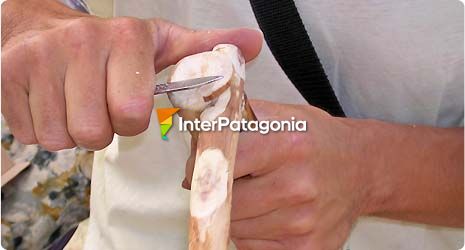 Visitors can either go by or taste the local delicious products ranging from homemade beer to berries in the summer. A burst of color, a special scent filling the air and the valuable art creations make visitors feel as part of a lively party.

Music was also in the air and in the distance we could hear a sound from a drum producing Afro American rhythm. The more we approached, the more we heard the tapping sound on the drum's batter until we could finally see the slim shape of a musician who welcomed us to the session with a big smile on his face.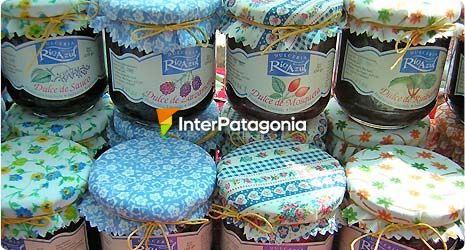 It was impossible for us to stop stamping our feet or humming verses coming from that stall. Later on, guitar chords and flutes added to that music and the kindness of those musicians made us stop and listen to them for a while. With magic fingers, one of these skilled musicians tapped his bongo drums. His soul seemed to be captured by the quick rhythm of this music, which immediately captivated us as well.
Steps ahead, a woodcarver worked with his hammer beat after beat on a piece of unique color and texture. In some minutes, he could give life to an ordinary lenga leave. Nearby, a woman weaved at a fast pace looking fixedly at her needles while her sweater became longer and longer increasing the number of the woolen items for sale.

During our walk, we noticed that there also were a lot of visitors who were enjoying this visit as much as were. At a quiet pace, we all appreciated the crafts displayed and were tempted by some of them.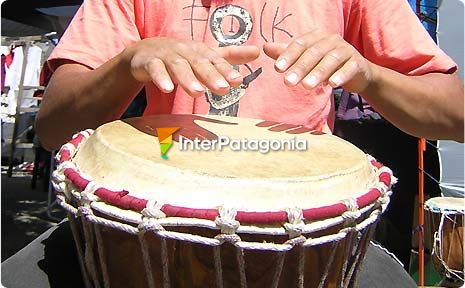 The scent of incense, candles and fruit blended into a sweet fragrance that made our visit even nicer. Every tourist and artisan merged into the same whole thing: the craft market was alive. This event has been held for over 30 years and is also open to anyone who is ready to enjoy it and embrace this addictive fantasy with all their senses.

As we thought about this, we started our way back to our meeting point. However, at that time we had tasted that amazing tour and after such an experience nothing would be the same.
| | | |
| --- | --- | --- |
| | Tuesdays, Thursdays, Saturdays, Sundays and holidays, from 10am to 5pm. | |
| | | |
| --- | --- | --- |
| | Opposite the Pagano square (8430) El Bolsón. Río Negro. Republic of Argentina. | |
| | | |
| --- | --- | --- |
| | When passing by El Bolsón, do not miss this clear exponent of the number and variety of craftsmen that inhabit the shire, where several of them have their workshops open to the training of the different native expressions. | |




What to buy: all products are handicraft. We recommend you take your time to watch the vitraux, the textiles, the leather works and to taste the homemade jams and the handicraft beer.







During the seventies, the first young members of the hippie movement arrived in the area. Brandishing the flag of the return to nature and the rejection of industrialization and consumption society, they settled down at El Bolsón to live in a community and produce their own supplies, working the land and making crafts.
The first ones to arrive were the staff of the opera rock "Hair", which had been presented in Buenos Aires and some cities of South America. They were followed by the "Comunidad del Arca", who settled down near Mount El Radal.
That trend left their mark on the present population and is revived in the fair, the organic production farms and the various cultural and artistic events presented at El Bolsón.