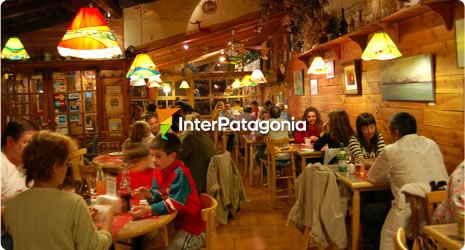 The cuisine of two restaurants in El Bolsón offers gourmet proposals that make their customers come back and recommend it to those visiting the Andean region.
El Bolsón
grows and reinvents itself constantly both as far as mountain activities and gastronomy are concerned. It is great to be surprised by its traditional proposals that have been updated according to the most
avant-garde
cuisine. We visited a Mediterranean and a traditional restaurant.
Tsunami 70
Residents have unequivocally opted for Tsunami 70, one of the most visited restaurants at night in El Bolsón. Upon walking into the restaurant, customers can feel the Iberian mark given by Juan, the Spaniard who runs the kitchen. Even though it is located in the Patagonian region, Juan has created a cozy environment at this little
restó
after learning the art from his mother and the ships in which he roamed the world. He worked at two restaurants in Tenerife and Lanzarotte.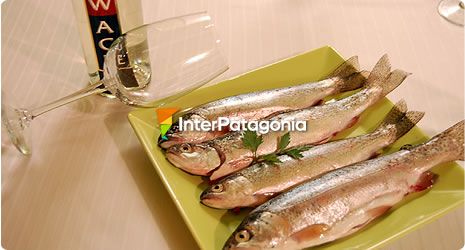 Juan describes his own cooking as Spanish with organic products and the menu has a touch from the north of Spain. Needless to say, he has given a new touch to the old recipes, a detail much appreciated by his customers. He combines trout, octopus, and seafood with marinara sauce,
sofrito
and colorful
paellas
. Lamb and rabbit give the menu a regional touch. Local wineries like
Bodega del Fin del Mundo
and wineries from Mendoza like
El Esteco, San Rafael
and
Trapiche
can be found in the wine list. Thus, an excellent
gourmet
proposal is complete.
Jauja
Jauja restaurant is run by a family whose main referent is Camilo Mazzini. It represents the excellence in gastronomy in El Bolsón and it offers classical cuisine with a modern touch. It has also become famous for its production of ice-cream. Its varied menu, the careful selection of items included for the creation of the dishes and the good presentation, are some of the merits deserved by the kitchen of this well-known restaurant in the area.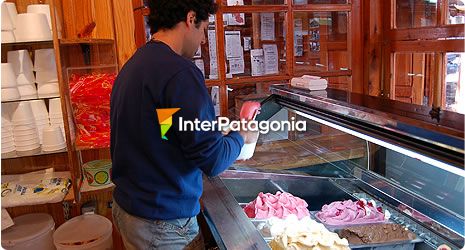 There is rose hip soup, tenderloin with blackberry sauce, venison and lamb, apart from the traditional regional
picadas
and pasta. All this, in addition to the good southern wines which give identity to the Patagonian cuisine, is offered by Jauja. Jauja is also "the" ice cream parlor. Its organic ice cream is famous and appreciated for the use of first quality products without additional flavoring or coloring. If there is anything that makes this ice cream parlor stand out it is that every year it offers new flavors and innovates with ingredients like beer, peanut butter and coriander. Wine with raspberry, carrots,
mate cocido
with 3 spoonfuls of sugar, among others, make up the total of seventy flavors available. We tried different options on many other occasions and we reached the conclusion that there is a good reason why so many people patiently wait their turn in this ice cream parlor. It does not matter whether you choose the traditional chocolate and
dulce de leche flavor
or you go for the most innovative ones: all of them are just to die for.