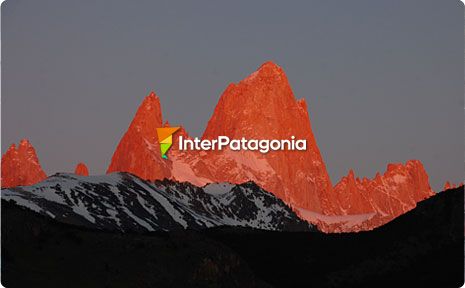 The road that leads to El Chaltén displays the unquestionable silhouettes of various rock massifs. The Fitz Roy, the Torre and the Poincenot, are part of this majestic trilogy
Their silhouettes transmit majesty. In the surroundings of
El Chaltén
there stand Mount Fitz Roy -3,405 meters- and Torre -3,128 meters-, two of the most difficult mountains to climb on the planet. Both lie in the northern area of Los Glaciares National Park and are markers of the Chilean border. The Fitz Roy is the main summit of a range that has the shape of a
croissant
opening onto the East, with a main axis that runs from North to South. In spite of not featuring a record height with respect to other peaks in the world, Mount Fitz Roy has a well-earned reputation of being one of the hardest due to its vertical slippery slabs constantly hit by ice and wind which endanger climbing even in fine weather.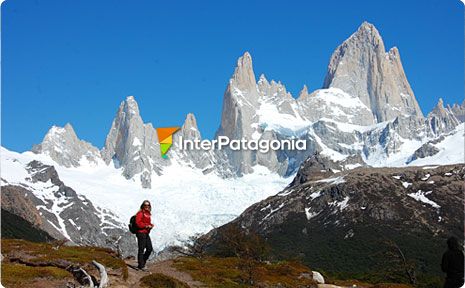 As the weather is changeable, climbing is only possible during a short period in the summertime and those who wish to hit the summit must be really fast and play with good weather conditions. History goes that in 1952, the French expedition composed by Lionel Terray and Guido Magnone, among others, went up the southeastern side of the mount and was the first to reach the peak on February 2. The second ascent took place in 1965, when Carlos Comesaña and José Luis Fonrouge (from Argentina) tried and succeeded in going up
via supercanaleta
, a task that implied two and a half days.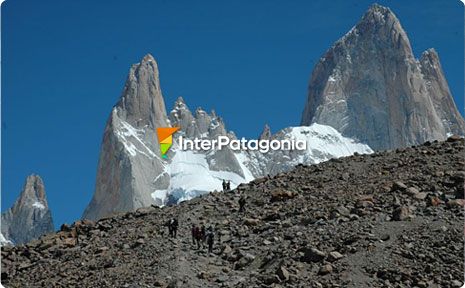 In 1968, the third ascent occurred following the Californian Route. So far, not many more adventurers dared and managed to reach the top. The primitive dwellers of the area used to call this mount "Chaltén", a name that in the
"ahónikenk"
tongue means "smoking mountain". This responds to the clouds that cover the summit. In addition, these people used to mistake this mountain for a volcano.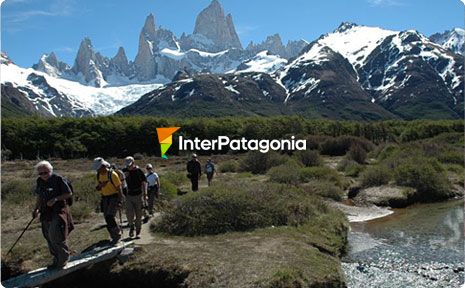 It was expert Francisco Pascasio Moreno who gave it the name of Fitz Roy on March 2, 1877 to honor the Captain of the HMS Beagle, Robert Fitz Roy, who had toured around Santa Cruz back in 1834.