Based in El Chaltén, an unmissable activity is the descent of the De Las Vueltas River in rafting. It is a two-hour adventure to fully live the experience offered by the river, named for the deep meanders that are part of its course. 
A unique experience proposed by Fitz Roy Rafting
The De Las Vueltas River is born in the Desert Lake and flows into Lake Viedma. The glacial landscape is present, accompanied by fluvial processes that modify the geological formations and form terraces in the rivers of the region, species of plains with deposits and gravels in constant removal. In particular, these rivers in which you can recognize the stepped terraces, the course is intertwined and with greater sinuosity, as in the case of the lower section of the de Las Vueltas river. Among its most important tributaries are the Rivers Eléctrico, Fitz Roy and del Bosque.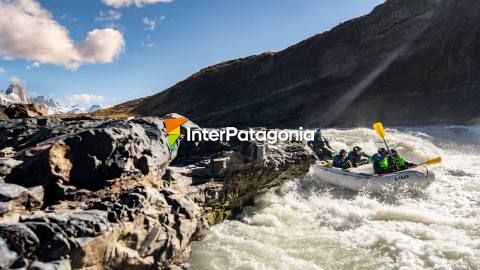 In addition to being a site of geological interest for the formation of the soil, the walk to the river is one of the attractions of El Chaltén, ideal for people who want to descend in gomones through the winding rapids and experience the adrenaline of the impetuous current of the waters with Fitz Roy Rafting, a company that provides unforgettable experiences in the water, whose specialties are rafting and kayaking.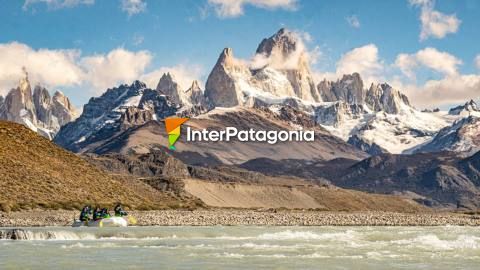 It is a half-day excursion that can already be enjoyed in El Chaltén a few seasons ago, different from the typical hiking trails, in a challenging geological environment. The itinerary begins at the Fitz Roy office, located in the village a few blocks from the river. Travelers meet with the professional guides of Fitz Roy Rafting, receive all the equipment and walk to the descent to the river, where they are given the technical and safety talk to equip themselves and get on the gomón.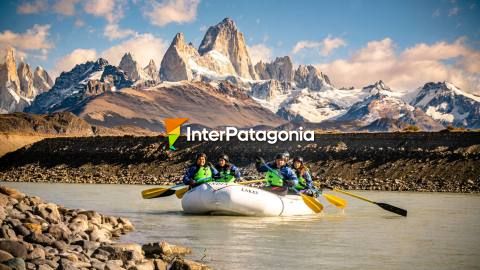 The route is 16 km, with a quiet start to get used to the oars and the movement of the water and put into practice the techniques learned. It is time to contemplate the majestic Fitz Roy that watches expectantly and the Andean forest that begins to converge with the graminous steppe. The second half advances on the canyon of the De Las Vueltas River, with more impetuous rapids, a succession of category III that requires putting in place the best teamwork to enjoy this dazzling experience to the fullest.
When they return by van, a snack awaits them at the base to replenish their energies. This outing is for people over 12 years old.