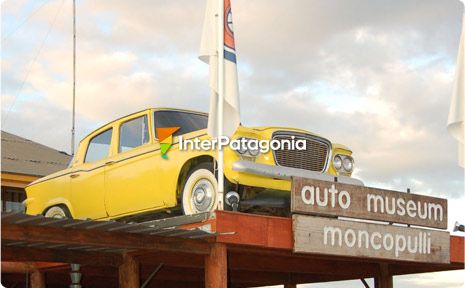 We visited the Moncopulli Car Museum and acquired great knowledge about mid-century classic cars. Find out the history of a family closely related to this type of vehicles.
His eyes seem to shine behind his glasses at the arrival of a new visitor. His kind tone of voice, his cunning smile and his waltz-like gait are the tricks he makes use of in order to draw the attention of the people who dare pass by the Moncopulli Car Museum. In his early sixties, Bernardo Eggers does not take long to show his love for cars dating from the 40s, 50s and 60s. Especially his fanaticism for a particular make which has been the object of his admiration since childhood: the Studbakers.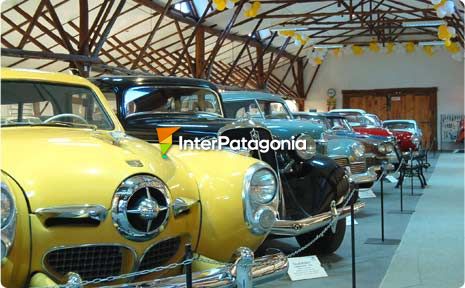 This museum is the first of its kind in Chile. It was opened in November 17th, 1995 with 23 different vehicles and with the purpose of promoting knowledge about old cars. Stepping into the car museum of Moncopulli, we soon realize that it is much more than a simple exhibition room with restored old vehicles. Inside those walls there is a life story awaiting to be told by the owner. "My interest in old cars began in 1992 and by May, that same year, I purchased my first classic automobile: a four-door Buick Century 1955. I was taking photographs of those American cars from the 50s, to make a slide show with the music of the golden period, when I discovered this automobile" says Bernardo to introduce the topic.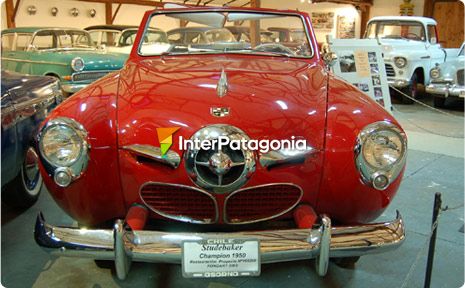 The truth is that such acquisition has been a turning point in his life. The following year, he purchased the first Studbaker, a 1961 Hawk. "I have always felt a special fondness for this make, due to the memory of the two pick-up trucks from 46 and 49 my family had, in which I learned to drive sitting on my father's lap" says Bernardo, justifying his being strangely keen on this make. "For 64 years, the name Studbaker was a synonym for high quality, low cost, simple and economic manufactured automobiles of futuristic style, in the American automobile industry", explains the car collector. We walked about the wide room full of colorful classic vehicles. The show is organized according to the make and year of production of the different models and visitors can appreciate other related exhibitions in secondary rooms. Among cars, we point out the Studbaker Comander and the Studbaker Champion, from 1950, and more than twenty models of cars of the same make, such as the Silver Hawk, the President, the Special Six and about other twenty pick-up trucks. The spacious exhibition room is very well lighted and presents enough room to allow walking between the vehicles and admire the details and lines which evidence design progress.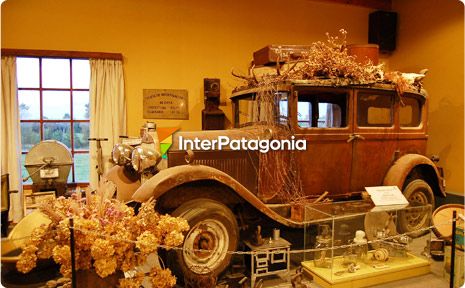 Besides the cars, the atmosphere inside is that of the 50s, with American music playing on the background. Visitors can see cameras, toys, old radios, newspapers clippings, leaflets and drawings the owner has kept since childhood. In the courtyard, there is some agricultural machinery together with more than thirty cars awaiting to be repaired and conditioned soon. Bernardo's nice company makes us feel interested both in the cars exhibited and his life. He seems to notice this and gets encouraged to tell us more about his story. "When I was 13, I lost my parents in a car accident, but today, after so much coming and going and so much effort, I realized this is a tribute to them. In fact, I feel this is the way I can keep continuously in touch with them. Knowing our past is useful to value our present and, above all, to plan our future. This is my gift". The Moncopulli Car Museum has been built on this line of thinking and the idea of constant growth.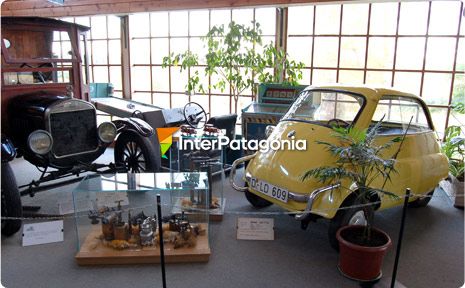 Before saying goodbye, Bernardo Eggers gives us some museum's caps. His lit up face and shiny eyes show his happiness. He knows well enough he has touched our hearts and that we will never forget his teaching explanations. Before leaving, he says: "I wish we could repair most of the vehicles, but if I can make another dream come true, this would be to have the last design of Raymond Loewy for Studebaker, an Avanti…" We do not have that car, but if you know about someone who does, do not hesitate to contact Bernardo Eggers. He, his family and the Moncopulli Car Museum will appreciate it.