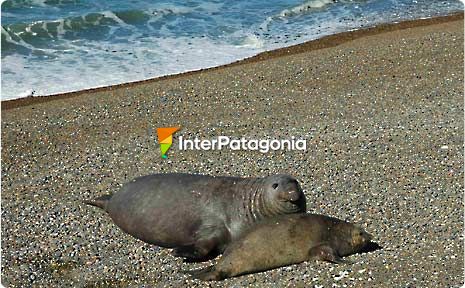 Along with Punta León, this is the only continental colony of these mammals outside the peninsula.
We left the center of
Puerto Madryn
following Provincial Route 1 towards the south in the company of the representatives of Huinca Travel. Our destination was one of the most beautiful and less widespread sites: Punta Ninfas. We got on a van with Diego and Germán, the driver and the guide, respectively. The landscape we got immersed in turned out to be wonderful and the comments made by our fellow adventurers taught us a lot about the native
tehuelches
. Then we took Provincial Route 5. Fortunately, as it was quite early, we could spot some animals that co-exist in the area:
guanacos, choiques
and
charitos
(their offspring), hundreds of sheep along with their driver and the famous Patagonian hares.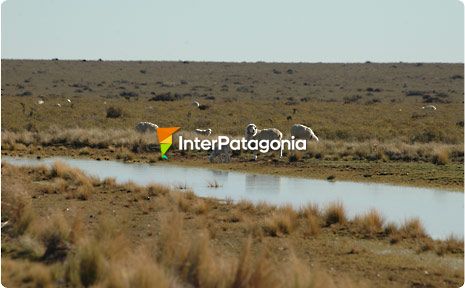 During the journey, we went around cliffs and trails. Amid the splendor of nature, we had the chance to observe many famous flowers and butterflies ornamenting the scene. The sky was clear and the well-known Patagonian wind was also present, of course. Thus, we gradually enjoyed each element of nature as the black spot we saw in the middle of the Patagonian steppe changed its size and became the fabulous Punta Ninfas lighthouse. We went off the van and walked about the area. We went down the cliff very carefully to watch the spectacular elephant seal colony. All of them co-existed within a unique environment, right off the shores of the Valdés Peninsula. Punta Ninfas and Punta León are the only continental colonies of these mammals outside the peninsula. Watching them is a matchless show. Nature expresses itself through them. The site displays hundreds of sea fossils which were exposed millions of years ago when the sea receded. Likewise, at Punta Ninfas, visitors may observe several unusual sea birds flying around in the gulfs. Besides, during the whale season, they may be delighted to see the entrance and exit of the whale mothers and their newly born calves.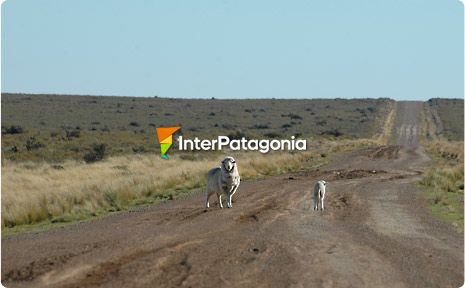 And so we enjoyed a delicious lunch within this setting, second to none, before we started our way back. As the tour was over, we felt immensely happy. There was no doubt that this is the kind of satisfaction provided by nature through its animals, its hues, its noises and its habits.