Not only in the city can visitors find various attractions for all tastes, but also in the outskirts of Varas they may come across interesting options to visit and explore.
Puerto Varas is a dynamic, picturesque city enjoyed both during the day and at night anytime through the year. It is the commercial navigation center towards Puerto Montt and one of the favorite destinations in Southern Chile. This choice responds to several reasons, all of them related to its urban identity, outlined by the German immigration and featuring an extraordinary natural landscape made up by lakes, valleys, volcanoes and bays of captivating beauty.

Therefore, it is best to tour around its interesting geography by means of the various activities proposed by some spots close to the city.

As a sample, we recommend a horseback tour around Ralún. This village is reached through the seafront road to Ensenada. Two kilometers beyond this district, there is a detour to the right that leads straight to Ralún. On the way, visitors are amazed by glacier valleys upholstered with the typical vegetation of the Valdivian rainforest and huge cliffs which represent a way of identifying this place, as Ralún means "narrow valley" in the Mapuche tongue.

Bordering the Petrohué River, some natural hot springs may be reached by horse at 77th kilometer marker, approximately. There are several camping sites, inns and hostels built in the German style in the area, where regional dishes are served.

Emerald Green

Its matchless color gives a new name to Lake "Todos los Santos" (All Saints) and it comes to be called "Esmeralda" (Emerald). This is a place to be indulged by taking photographs of a forest teeming with coihues, ulmos and olivillos, and of the Osorno, Puntiagudo and Tronador Volcanoes, which reflect their snow-capped summits over the water body.

Beyond being well-known for its beauty, this lake was the protagonist of a famous quest for a border pass in the southern lands carried out by Jesuits, natives and adventurers who longed to find the legendary City of the Caesars (a place with excessive gold and richness which, according to legends, was located in the surroundings of Lake Nahuel Huapi).

In order to sail across the emerald waters, the port lying on the mouth of the Petrohué River must be reached, where the Vicente Pérez Rosales National Park Visitors' Center is located. Lake tours include half-a-day outings to Margarita Island and day-trips to the district of Peulla, situated right on the border with Argentina.

Another attractive choice is to visit the fish breeding post located near the Pescado River. This crystal-clear water course, which starts at the Calbuco Volcano and empties into Lake Llanquihue, is surrounded by a wonderful green environment.

Karina Jozami / Jorge González

See more points of interest in Puerto Varas
Useful Data
Recommendations: All these sceneries give evidence of the strong volcanic activity in the region. It is interesting to observe the hexagonal formations of basalt rocks standing right opposite the hot springs and originated when the lava got cold.
Contact: Sur Marino
P. Altamirano 2542 - Puerto Montt - (5550000) Puerto Varas, X Región, Chile
E-mail
Contact: LS Travel
San Jose 130 (5550000) Puerto Varas, X Región, Chile
E-mail
You may be interested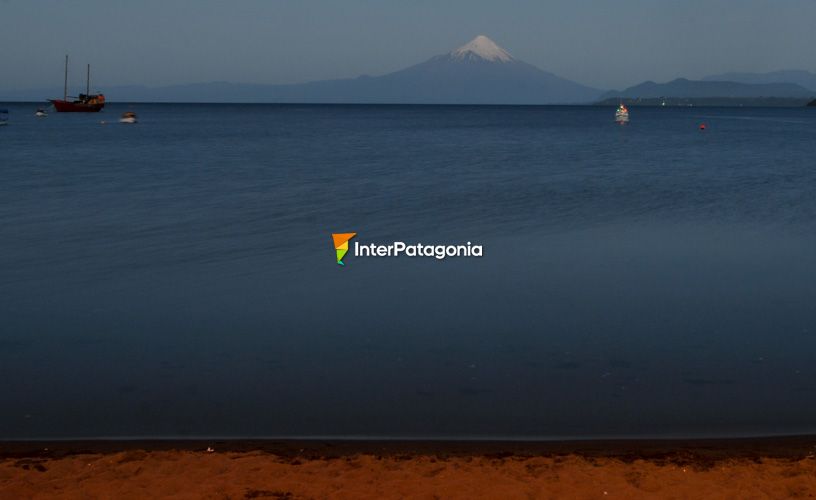 A Night Symphony
Even after sunset, the hectic life in Puerto Varas remains alive because of countless night attractions offered along its downtown streets, restaurants and entertainment venues.