| | |
| --- | --- |
| Estimated reading time: 2 min. | Karina Jozami Jorge González |
Alberto De Agostini National Park shelters part of the natural environment in the Magallanes region that was accurately studied by this Salesian priest.
Occupying an area of 1,460,000 hectares, the Alberto De Agostini National Park is the third largest protected area in Chile. It lies 80 nautical miles to the Southwest of Punta Arenas, in the lands that used to belong to the Holanda Forest Reserve and the Hernando de Magallanes National Park. The reserve proudly brandishes the name of Alberto de Agostini, who made a great contribution to the region through his maps and photographs.

This beautiful protected area with fjords and glaciers includes the Darwin Mountain Range, as well as the famous and questioned Beagle Channel. Sailing along the channel, the incredible glaciers may be seen on the rocky slopes towards the fjords and the inlets. One of the best known is the Marinelli Glacier, the largest in the entire area, with colossal walls and ice inlet. Another popular destination is the De Agostini Glacier, protected by two mountain barriers and whose accessibility enables visitors to land on the ice.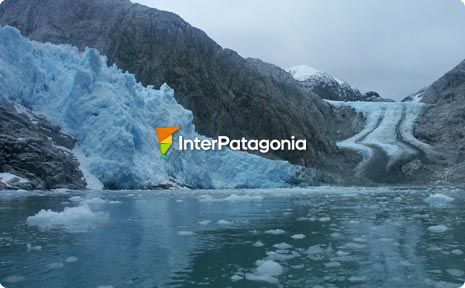 In turn, the tour around the narrow Murray Channel leads to Wulaia Bay, where a real historical and cultural landmark is located: that is the right spot where biologist Charles Darwin saw the primitive dwellers of Tierra del Fuego for the first time. This encounter had a strong influence on his later theories on human evolution. The largest settlement of yaganes (yámanas o yahganes) in the region was concentrated in this area of wild beauty, favored by the richness of resources provided by the sea environment.

Another attraction in the park is Pampa Guanaco, a venue that is usually visited by guanacos and also offers a good place for lovers of fishing.
An interesting wildlife sample may be observed at the park. Sea lions, elephant seals and sea otters, called "chungungos" by the locals, are some of the species. Likewise, its plentiful vegetation is made up by a wide diversity of species, amongst which the coigües and cinnamon trees that grow on the steep cliffs stand out.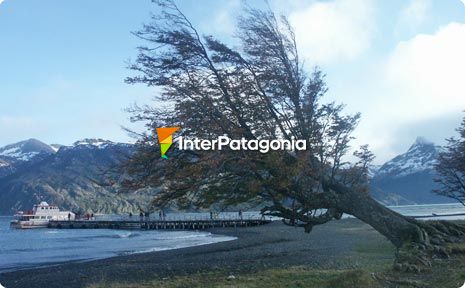 | | | |
| --- | --- | --- |
| | This place may only be reached through the Beagle Channel. Companies based in Punta Arenas sell this tour. | |

Arka Patagonia
Manuel Señoret 1597 (6200000) Punta Arenas - XII Región - Chile
Tel: +56 61 224-8167 Fax: +56 61 224-1504 Cel: 9-96492813