Chocolate shops in San Martín de los Andes
The circuit of chocolate shops of San Martín de los Andes does not leave any visitor oblivious. Here, a tour of the most tempting chocolate shops in the city.
It is common for a tourist destination to have a range of chocolate shops. To the pioneering companies are added new artisanal and innovative chocolate shops and, thus, the offer of delicacies grows, mixed with spoonfuls of tradition and mysticism. What chocolate shops can be visited in San Martín de los Andes?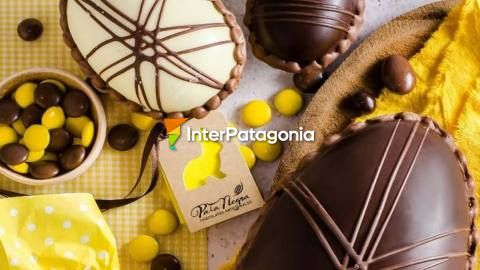 Pata Negra, a modern vision
Pata Negra is more recent, opened in 2016. It makes artisanal chocolates and ice creams with a more modern style. It is a couple, composed of a San martinense and a Spaniard, who started his own venture. From the conjunction of San Martín de los Andes and Spain, the name Pata Negra was born, as the richest Iberian hams are called. The modern and innovative format is the chocolate bar.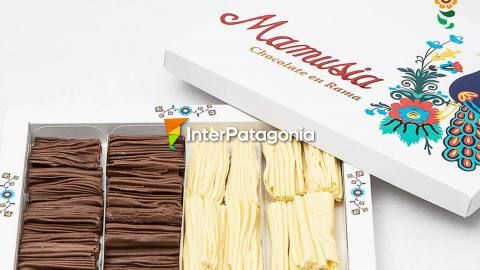 Mamusia, the first chocolate shop
One block from Plaza San Martín, Mamusia is the first chocolate shop in the town that began to be defined as a tourist destination in the early 80s. It operates in a cultural heritage building on an iconic corner. The third generation of a family arriving from Poland keeps the recipes of Mamusia, the grandmother who began by entertaining her guests with desserts that soon gave rise to chocolate cooking. It has a very well rated ice cream shop.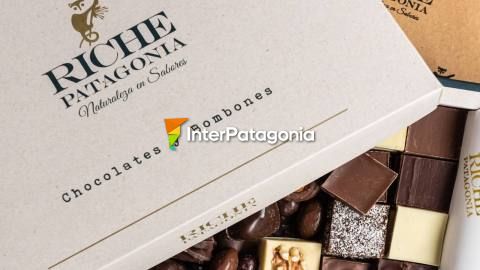 Riche Patagonia, a family legacy
Although the brand is new, within its structure is the legacy of Grandma Goye. The experience comes from the family that settled in the most representative colony of Bariloche. Riche Patagonia emerges with a renewed commitment to offer its chocolates with quality raw materials, in a decisive path towards agroecological products. It is located on San Martín Street and at the base of Cerro Chapelco.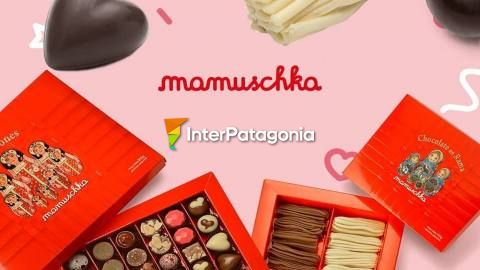 Mamuschka, from grain to chocolate
The chocolate shop has many years in Bariloche, where it began with the timbal, the product that conquered hearts. In 2018 he arrived in San Martín, with the colorful proposal of Russian dolls and their artisan delicacies. The aesthetics of Mamuschka transcend borders with products made with grains ed at source and processed by the same company. To the proposal is added the ice cream factory.
La Vieja Aldea, a world of chocolate
On the busy corner of San Martin and Belgrano, you will find La Vieja Aldea, a shop over 20 years old in the city. It's common to hear fans say it's the best chocolate they've ever tasted. It is a family business that produces chocolates, chocolates and jams. Its particular essence is that the products have the regional charm, they are not found in other cities. Many customers highlight the friendly and cordial attention of the vendors.
Del Turista, a classic
It is a pioneering brand, inaugurated in 1969 in Bariloche, with numerous points of sale today, one of them in San Martín. It is a chocolate of Swiss-Italian heritage, learned from master chocolatiers of tradition, with a Bariloche identity. Its flavors come from Brazilian cocoa. Del Turista is usually a cheaper brand than others, with promotions to make gifts. Rama chocolate is their specialty.
Miriam Coronel
Interpatagonia.com
Location map