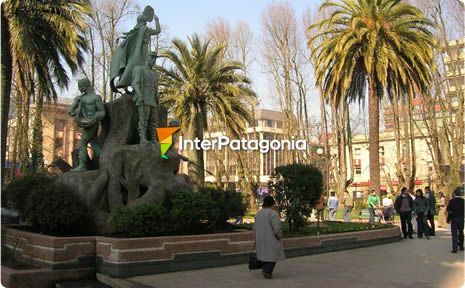 Temuco is a model city in Southern Chile and the antechamber to the Lake District. This is an invitation to see its booming and modern urban center.
Watched by Mounts Ñielol and Conun Huenu, the City of
Temuco
grows fast. In the last few years, it has turned into the center of services in Southern Chile and an almost mandatory stop on the road to the Lake District. But this present development is based on a past rich in history and culture reflected in its urban center.
To begin the tour, we left from the first reference point in the district: its main square. Named after Aníbal Pinto, this leafy landscaped area displays ancient and attractive gardens that harmonize with the Monument to Araucanía, which stands in its center. This beautiful fountain, designed by local artists, contains sculptures of the historical figures of the area: the Mapuches, the conquerors and the colonists. Likewise, the square has an art gallery, an amphitheater and small stages that permit the development of various cultural activities.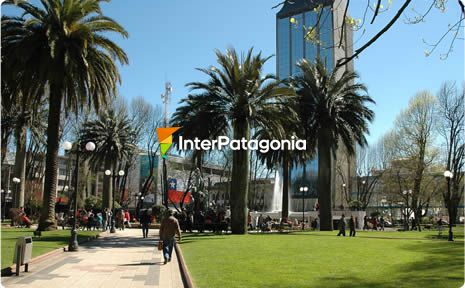 The main avenues and commercial streets reach the square, which is surrounded by traditional city buildings such as the mayor's building, the town hall and the cathedral. This church displays a beautiful inner aisle and a modern outdoor design that harmonizes with the urban architecture made up by the large shopping malls, and nearby cafés and coffee shops. Strolling About the Town Center Taking Bulnes Street from the Aníbal Pinto Square up to Portales Street, visitors reach the Municipal Market, an important commercial spot in Temuco that stands out for its handicrafts and regional gastronomy. The Aníbal Pinto Market is another ideal place to get regional products. It is located in the railway station, in the area known as Temuco Antiguo.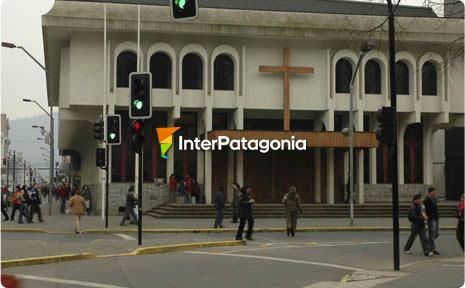 The Municipal Theater lies on Pablo Neruda Avenue and it is one of the most prestigious cultural centers in the country. It has a modern infrastructure and 1,200 seats and it presents local, national and international shows such as plays, classic ballet, contemporary dance, opera, jazz and piano concerts, to name a few artistic expressions.

Leaving the city along Mackena Street towards the Cautín River, after crossing the old road bridge and bordering the river, a place called Padre Las Casas is reached. In its origins, this small village used to lodge the Capuchin missions that settled down in the area and at present it congregates the Mapuche communities that live on handicrafts and agriculture.
After this short tour, we confirmed the movement of Temuco, a city that grows steadily as a result of the work of its citizens and its commercial development.