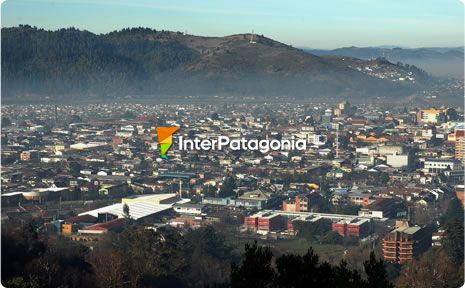 Mount Ñielol is a real shelter lying very close to the urban center. An emblematic historical place, it invites visitors to contemplate the city from its vantage points and to breathe fresh air.
Only a few blocks separate it from the noisy and dynamic urban center. Mount Ñielol stands 200 m.a.s.l. and it presides over an 89-hectare protected area. Turned into a mandatory outing for all the visitors to
Temuco
and a place of rest for residents, the Ñielol has been protagonist of the most relevant historical events in the Araucano region. At present, this place is being preserved as a protected wildlife area, created by the
Corporación Nacional Forestal (Conaf)
(Forest National Corporation) in the 1970s, which was reassured by the natural monument declaration passed in 1939.
An Island for Wildlife
To both sides of the ascending road, one of the last native forests in the intermediate depression of the central-southern valley of Chile may be appreciated. The
lingues
,
laureles
,
raulíes
,
coihues
and oaks give shape to the leafy foliage tinged with color by the
copihue
, Chile's national flower. This is a real island for vegetation, blessed by the weather conditions of the central area and the humidity of the Valdivian rainforest, which permit the development of a wide biological diversity. The Ñielol is dwelled by
bandurrias
(buff-necked ibis),
tiuques
(chimangos), foxes and the singular
monito del monte
, the smallest marsupial in the world, which is very hard to spot.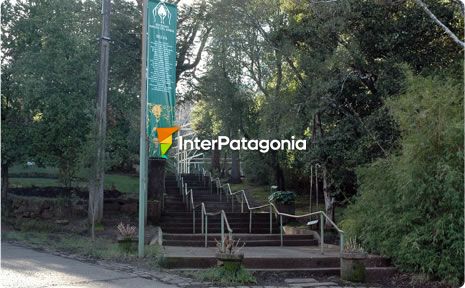 The Pilhue Lagoon is one of the water bodies contained in this reserve. It is accessed through various hiking trails. Children may also enjoy the playground in the recreational area. Finally, in one of the vantage points on Mount Ñielol, an impressive panoramic view of all Temuco may be caught. It is in this very place, known as Patagua, five
chamemules
(or wooden statues) have been raised to commemorate the 1881 parliament. In this historical date, the Mapuche people granted part of their territories to build the city, declaring the armistice and putting an end to the struggles against the Spanish colonists in the Araucano region.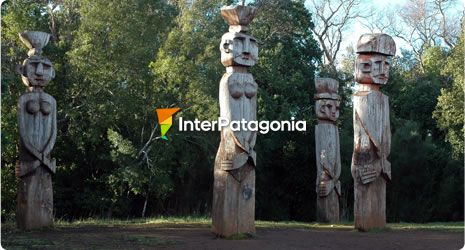 Source:
Huiña - Pukios Difusión de la Biodiversidad www.geocities.com/biodiversidadchile/index.htm