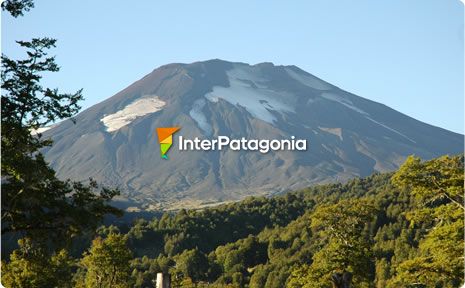 The route to Curacautín and Lonquimay leads to several attractions, including natural reserves and hot spring resorts.
There are several itineraries to follow near the great City of
Temuco
. One of them is the road to Curacautin and Lonquimay, which features spectacular natural sceneries, with national parks and reserves, hot spring waters, valleys and volcanoes of wild beauty.
The tour starts at the city heading northwards along Route 5 towards the Pino Hachado international mountain pass.
After getting past Lautaro and Curacautín, travel 17 kilometers more to find the Manzanar hot springs. This resort is open all year round and it offers swimming-pools, individual baths and natural pools very well-known in the area. Its hotel was inaugurated in 1952. It has two outdoor swimming-pools with thermal water whose temperature reaches 48ºC, as well as a complete services infrastructure. In turn, visitors may go on various half-day outings, such as hiking or horseback tours, or go fishing, to name some of the activities.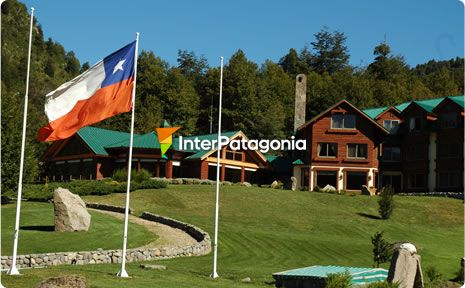 It is hard to continue with the tour after having enjoyed this paradise for a while; but the idea is to see more nooks. For instance, the falls known as
La Princesa
(The Princess),
El Indio
(The Indian) and Del Malleco, located as from the 22nd kilometer marker before reaching Lonquimay and characterized by their 25 to 57-meter-high waterfalls, are surrounded by lush vegetation.
Another excellent thermal option is the Malalcahuello spa and resort. Situated 115 kilometers away from Temuco and 63 from Curacautin, it is famous as one of the best hot spring centers in Chile. Besides its natural environment, Malalcahuello offers first-class swimming-pools, steam baths, thermal waters, esthetic treatments, gastronomy and accommodation.

Land of Volcanoes
On the other side of the road, the Malalcahuello-Nalcas National Reserve has a leafy venue which occupies 31,305 hectares. This diverse natural area lodges 2,820-meter-high Lonquimay Volcano, on whose slopes there is a ski resort, and the Tolhuaca Volcano -located to the north of the protected area- whose 2,806 meters of height stand out from Mounts Arenal, La Plancha and Las Raíces. The high Andean forest covers the slopes with monkey-puzzle trees,
lengas
,
coihues
, oaks and
raulíes
. Cougars, foxes -South American grey foxes and
culpeos
-, slender-billed parakeet, black-bodied woodpeckers and owls are some representatives of the local fauna.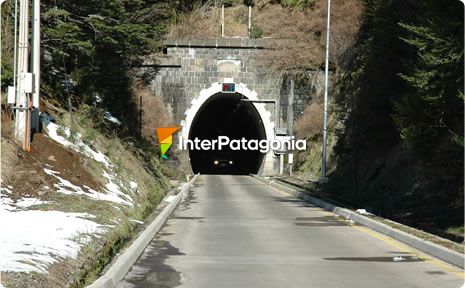 Before getting to the quaint district of Lonquimay, visitors may pass through the fantastic
Túnel de las Raíces
(Tunnel of the Roots) towards the Sierra Nevada hamlet. The tunnel is located at 1,010 m.a.s.l. and was built in 1929. Its 4,538 meters of length turn it into the longest tunnel in South America. Journeys along this road are much more amusing than the road crossing
Cordillera de las Raíces
(Roots' Mountain Range).
Leaving Sierra Nevada behind, at 51st. kilometer marker, the route joins a secondary road that leads to Gualletué Lagoon. This water body is located amidst a
pampa
and features nice beaches. Visitors may practice nautical sports or else go horseback riding through the surroundings. The road continues up to the Icalma Lagoon, with a pretty view and campsites on its shores. There is also a boat rental to enjoy fishing.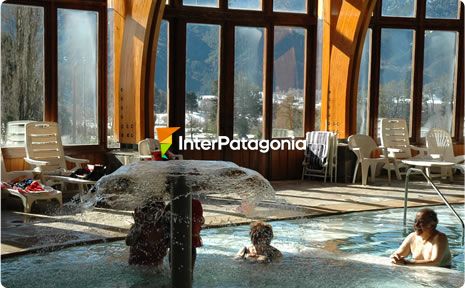 The road continues along the coastline up to Melipeuco, a nice town with cabins and inns to spend the night. It stands 40 kilometers away from Icalma. From this point, the tour continues towards Cunco, the last city before the end of the circuit at Temuco.