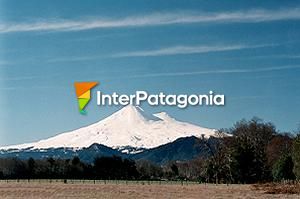 Leaving from Panamericana to the north until Cajón, 9 km. from the city, you take a paved road through the plain to the volcano until Vilcún and then start climbing to Cherquenco. The last part of the trail has a steep slope and some imposing views of the valley and the forest, until you reach the shelter at the end of it in the middle of an araucaria forest.
If you go on climbing you can reach the eternal snows. From Cherquenco to the Ski Center there are 23 km. of debris road. The Volcano is 3125 m. high. It is the biggest one in the region, with two peaks with permanent fumaroles and the main crater with a diameter of 350 m., glaciers over a surface of 14 km², and an important volcanic activity, since there have been 49 historic eruptions, being the most important ones in 1927 and 1957, and the last one in 1994.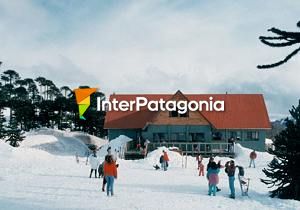 The Center is equipped with three lifts and tracks for all llevel skiers, facilities and services, ski rental, instructors and lodging in Refugio Las Araucarias. If you are driving your own vehicle you must bear in mind that the last fuel station is in Vilcún, and if you go in winter you must put chains on the wheels if it is not a 4x4 vehicle. If you plan a visit to this ski resort between June and October, you can experiment with different white sports, for what we recommend you get informed about weather conditions so as to fully enjoy these activities.