The loyal fans of motorsport events are always present whether on rainy or cold days. All of them are fully aware of racing rules, engines and news which make racing car meetings more exciting.
When we talk about Interlomas Motor Racing Circuit, we need to mention the great job done by passionate young people who have allowed plenty of renowned race car drivers to show up their sport skills in this circuit. Interlomas, situated near the city of
Temuco
, has been the host of several racing car categories. This attractive paved circuit, with a series of bends, cleared areas and lines of trees is very attractive for racing drivers. The beginning of this motor racing circuit was associated with the spirit of a group of big motorsport fan sportsmen who worked hard to get a piece of land, design a circuit and, finally, bring worldwide events to let the world know this venue. Throughout the years, Interlomas has boasted pit boxes sectors and grandstands, which have been more suitable than in the rest of competition venues and made a crowd of fans flock to motorsport events. However, everything has not been a bed of roses. Due to the lack of funding and serious problems to get environmental licenses, this track has been deteriorated and hosted only a quarter mile dragstrip from time to time to keep enthusiasts' feelings alive. Ill-maintenance damaged its facilities and, unfortunately, the services provided are so poor that the motor racing circuit has become unsuitable for international events.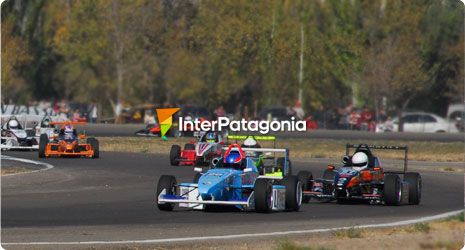 Occasional motorsport races of minor categories returned and made fans smile once again. Nowadays, this track could become one of the major motor racing circuits in Chile as it happened in its good times. Private and state companies now strive for bringing at least minor racing car categories to show up drivers and their cars in order to foster racing activities. The motorsports industry generates its own economic activities in every sector involved with this sport. Therefore, mechanics specialized in tires, aerodynamics or suspension put their strength to display the best show. Interlomas Motor Racing Circuit opened in 1996 and has hosted to Kem Xtreme Championship Formula Three, the National Championship of TC 2000 National Sport and Regional Touring Car 600. This venue has a professional kart track attended by competitors from all over the country.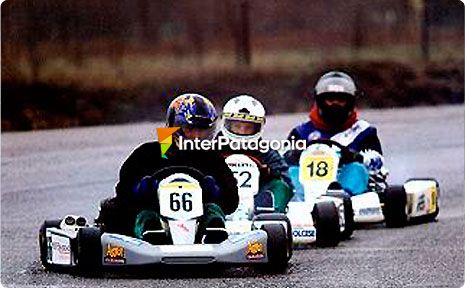 A motor racing circuit track is not only a place where a number of cars races around a circuit. It involves the gathering of thousands of racing enthusiasts. Racing drivers and guests usually attend this venue together with their families and the barbecues cooked nearby are a constant picture.