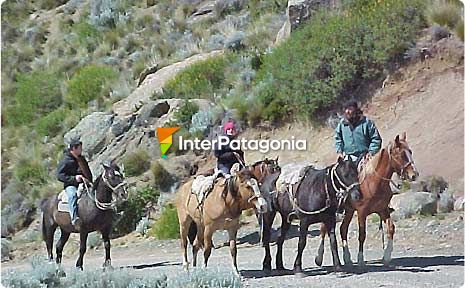 We discovered the secrets of the most wonderful scenes in Patagonia riding on horseback. An alternative that invites everyone to get in touch with nature in this southern nook.
We got ready to go on a ride that promised to be an experience second to none. We booked a tour with one of the local expert guides. We set out at
Bahía Redonda
, where we rode our horses for approximately two hours. We crossed Lake Argentino and came across several groups of typical local birds. Flamingos and black-necked swans embellished the surrounding scene even more. We made several stops at the hills surrounding the City of
El Calafate
in order to behold the wonderful sight. During the last stop, we got ready for the next part of the ride.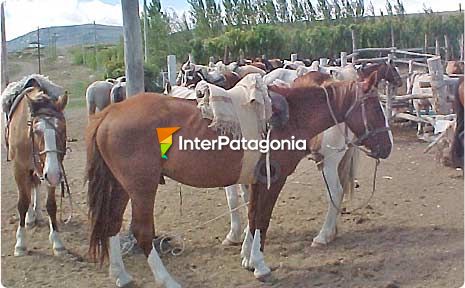 We went on bordering Lake Argentino along 5 kilometers. The wildlife, together with the local geography, created a fantastic scene. As we moved along, the guide told us about the different areas we were crossing, the history of that place and its economic pillars. After a couple of hours, we arrived at the Walichu Caves. We took advantage of the opportunity to have some rest, but especially to appreciate and enjoy those prehistoric walls, decorated with drawings made thousands of years ago.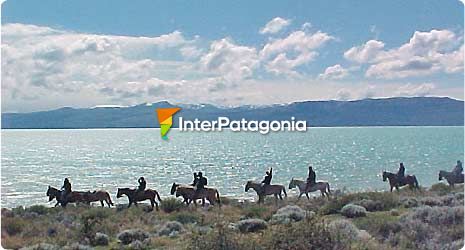 As we got passed Lake Nimez, we were amazed by the panoramic view provided by the surrounding hills. We chose that place to stop and enjoy a picnic. We also stretched our legs a little. For a moment, we felt as if we were pioneers in the region, ancient settlers who used this area as a stop to rest and then continue their journey to
the City of Río Gallegos
carrying the wool they had just sheared. We got on the majestic horses again. Trotting and galloping, they gave us the gift of a unique ride, which helped us get in touch with nature and feel we were part of the soil. The tour not only fulfilled but also surpassed our expectations. The pleasant silence of Patagonia, only interrupted by the galloping horses, the aromas of nature and the wonderful view were a present to our senses.
As we left the horses, we felt in the mood for another ride. We wanted to enjoy this experience once again. The guide told us about another tour -a five-day-ride- which goes across the mountain and ends at
estancia> Nibepo Aike. We went back to the hotel, feeling happy and satisfied but also eager to see what was still waiting. Because Patagonia always has something else to offer.